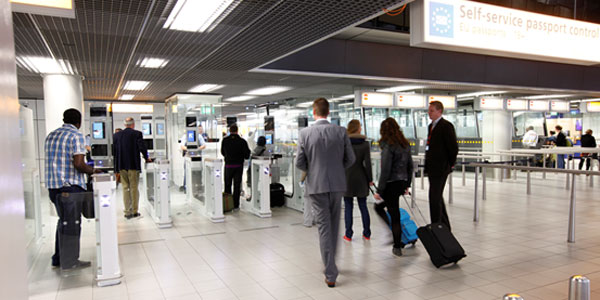 Amsterdam Airport Schiphol's automated border control system – which comprises 36 e-gates – is expected to process its 1 millionth passenger by the end of this year.
The e-gates, which were developed by Accenture and Vision-Box, were only installed in March, meaning the milestone will be reached within just nine months of installation.
On average, passengers are processed in just eight seconds thanks to the use of facial recognition technology to validate passenger identity.
"By introducing automated border control so that we can operate a self-service passport system, we have improved the traveller experience at Schiphol, but also gained new efficiencies," said Kier co-Gerritsen of the Dutch Ministry of the Interior.
Accenture's Mark Crego, who leads the Border and Identity Management business, added: "With continuing growth in international travel volumes and increasingly complex documentation and visa requirements, there is a greater need than ever to verify passengers' identities using new technologies that are supported by efficient human processes."
» More information can be found here.
At the 1
st
FTE Europe Conference, which will take place as part of ACI Airport Exchange from 26-28 November, delegates will have the chance to take part in a 'Security and Border Control' tour at Amsterdam Airport Schiphol. The tour will showcase the airport's latest innovations, including the automated border control system.
» View the 1st FTE Europe Conference programme