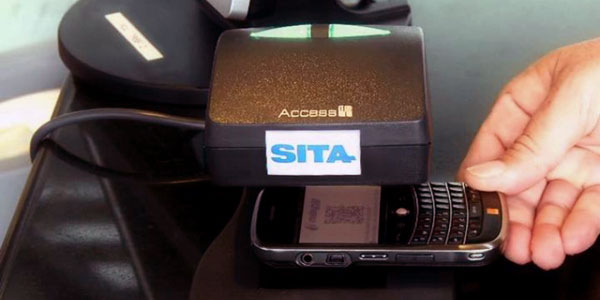 Passengers at Beijing International Airport want to use more mobile self-services according to the 2012 SITA/Air Transport World Passenger Self Service Survey.
Over 90% of travellers at the world's second busiest airport expressed an interest in using their mobile phones to search for flights, access updates and receive boarding passes.
Overall attraction to self-service is high at Beijing, but its level of actual usage, though rising, is still below other major airports. This year 53% of passengers surveyed used self-service check-in on the day of survey, 18% more than last year but still lower than the global average of 68%. Mobile check-in and use of mobile boarding passes also fall below the international rate, with 28% checking in on their phones and just 8% using mobile boarding passes compared to 32% and 21% respectively.
David Fu, SITA Vice President, China, speaking at the China Aviation IT Forum in Hangzhou, said: "Each year when we do the SITA/Air Transport World Passenger Self-Service Survey we see passengers at Beijing International Airport embrace the services that are on offer and increase usage levels. The 2012 survey confirms that Beijing passengers have a huge interest in using more mobile and self-service technologies throughout their trip."