Domestic passengers flying from Sydney, Melbourne and Brisbane airports can now download movies, music, apps and books direct to their Android device using Near Field Communication (NFC) and Quick Response (QR) technologies.
Google has integrated the technology into 39 digital advertising screens at the three airports. Passengers simply have to tap their NFC device against the screen or scan the QR code to connect to the Google Play Store. They can then control the digital billboard using their device and download content using the airport's free Wi-Fi.
Warwick Denby, Group Director – Business Strategy at oOh!, the company that rolled out the digital advertising screens for Google, said: "This campaign is a real example of how the traditional billboard and technology can work together to gain a deeper connection between a brand and individual.
"It demonstrates how well online and digital billboards work together, and how smartphones can drive engagement and enable consumers to connect and transact with the brand online, immediately."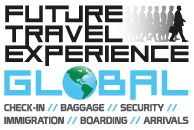 FTE Global 2013, which will be held in Las Vegas from 4-6 September, will include a conference session exploring 'Mobile innovation and advanced personalization efforts' as part of the 'On the Ground' conference stream. The session will be chaired by Jonathan Stephen, Head of Mobile & Emerging Technologies, JetBlue and will include speakers from Heathrow Airport, Japan Airlines and Los Angeles World Airports.
» View the full FTE Global 2013 'On the Ground' conference program
» Register to attend FTE Global 2013