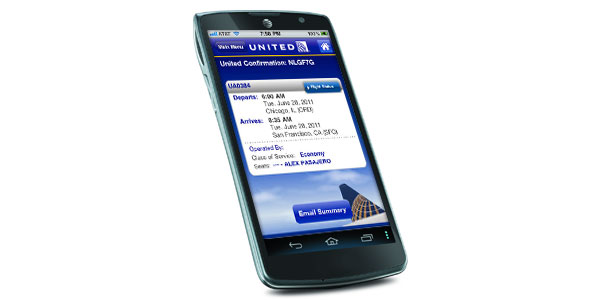 United Airlines is continuing its investment in mobile technologies with the announcement of refreshed applications for iPhone, Android and BlackBerry 10. These include streamlined user interfaces and an important new feature – also available on Windows Phone 8 – that enables travellers to manage their journey in real-time during flight delays or cancellations. United mobile app users will be offered the option to retain their existing itinerary or, where available, will be able to change to a new itinerary.
The mobile app also allows affected travellers to accept new flights that United has automatically confirmed or search for alternate routes, airports and dates of travel.
"United continues to invest in mobile technology that improves the travel experience for our customers," said Scott Wilson, United's Vice President of Merchandising and ecommerce. "The new features and updated look of these apps give travellers increased convenience, flexibility and control. United will continue to invest in building powerful mobile tools for our customers with many significant enhancements scheduled to roll out over the next year."
Meanwhile, the airline is also to offer mobile boarding pass scanning at all domestic airports that it serves – totalling more than 220 – by this autumn. United similarly offers mobile boarding passes at over 40 international locations.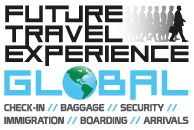 Mobile innovations and advanced personalisation will be the topic of discussion at FTE Global's Second Working Session, Thursday 5 September, 13.45-15.15. Jonathan Stephen, Head of Mobile, JetBlue, will chair the session, in which presenters from Heathrow, Japan Airlines and Los Angeles World Airports will explain how they have harnessed mobile channels to improve the passenger experience. You can also hear the latest on United Airline's enhanced passenger experience from its Director Airport Strategy Chris Chang, who will be speaking in a joint presentation with IER's Vice President & General Manager Herve Muller about their real world experiences of the self bag drop during Workshop 2: What is the next big improvement for baggage set to be? 15.00 – 17.00, Wednesday 4 September.