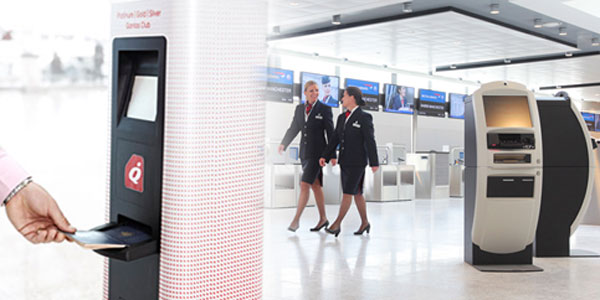 Passenger numbers may well be rising and the amount of space that airports and airlines have to work with may often be limited, but the passenger of today still expects a seamless, even enjoyable, journey through the airport. The result of this is that airports and airlines are having to be more inventive in the ways in which they utilise existing facilities to ensure they pander to the demands of a more expecting and technology-savvy passenger.
This, to a large extent, explains why we have seen such a sharp rise in the number of self-service solutions installed across numerous airports and it has been interesting to witness how the responsibility has been shared between the airports and airlines.
Take Qantas, example. The Australian carrier set out to redefine the passenger experience when it launched its Next Generation Check-In programme – which makes use of self-service check-in, permanent bag tags and bag drop – and in the two-plus years since, it is fair to say it has achieved this aim.
Providing 'time certainty'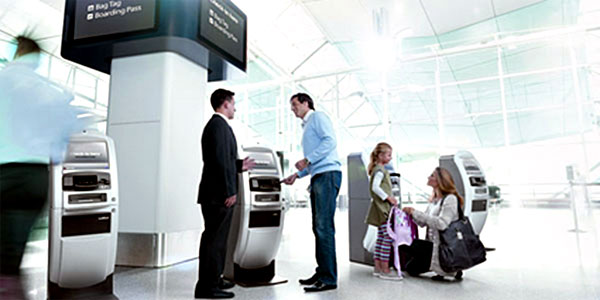 "We've seen significant improvements in queue time – in fact, there is never a queue and we have provided 'time certainty' for customers in that the process is not only quick, but always the same experience," explained Rowan Chalmers, Head of Ground Operations, Sydney/Canberra at Qantas, who will be among the speakers in the FTE 'On the Ground' conference. "As a result, our customers know that it's a matter of minutes from the front door of the terminal to the aircraft door and our levels of customer service advocacy are at record highs as a result."
Elsewhere, at Gatwick Airport, it is a similar story. To provide the best possible level of service to passengers, they have been empowered through self-tagging and bag drop kiosks, biometric-based e-gates at security and self-service immigration processing.
Willie McGillivray, the airport's product development director, said: "We measure ourselves in a number of ways, including against similar sized airports in the ASQ (Airport Service Quality) survey and we've moved up significantly over the last few years."
The Skytrax ranking is another method used by the airport to measure satisfaction levels among passengers and in the last 12 months alone, the airport has jumped 10 places to number 35 in 'The World's Top 100 Airports' list.
Removing queues through self-service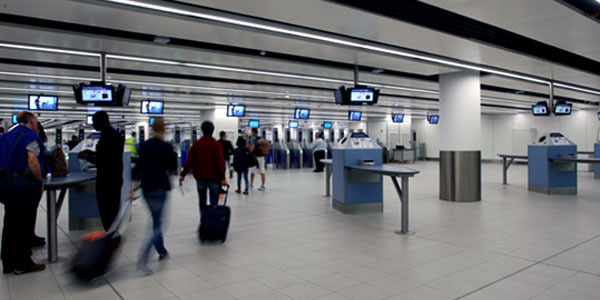 Part of Gatwick's success in improving the passenger experience has been in its willingness to try new things. McGillivray says the FTE Award-winning South Terminal security product, which makes use of facial recognition technology to grant access to the security checkpoint, is perhaps the greatest example of the benefits of self-service in the airport, but other examples can be found everywhere.
"Bag drop is currently a key focus for us," he said. "Bag drop can really transform the experience at check-in. I find it really strange that in the 21st Century, people are waiting 30, 60 or 90 minutes to check-in at some airports. We're determined to find a solution to remove all check-in queues at Gatwick."
In July this year, a new check-in zone was opened in South Terminal, which is managed by the airport and offers passengers a complete self-service check-in and bag drop process. "It's currently being used by easyJet and Flybe, but imagine what could be achieved if all of the airlines signed up to this," McGillivray said. Meanwhile, in North Terminal, British Airways offers self-tagging, and bag drop trials are being conducted alongside Ink Aviation, ICM and Phase 5 to find the best long-term solution.
"We're looking to move away from having a one-to-one transaction, to having 70-80% of our passengers checking in their bags themselves. We're just looking for the right supplier," McGillivray explained.
Collaboration is key to future developments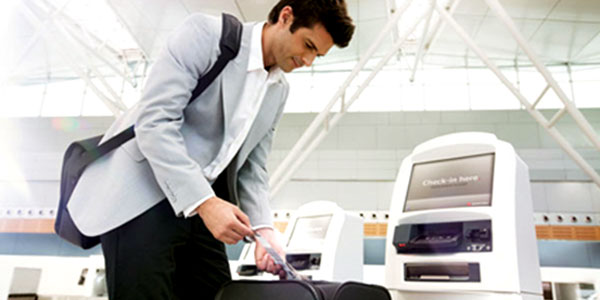 So, self-service might solve the conundrum of providing seamless processing in limited space, but does it provide a complete solution? According to Qantas' Chalmers, the answer to this is 'no'. "Now, more than ever, a collaborative approach to managing capacity is required," he explained. "However, pure self-service is just a part of the solution, albeit a major one. Allowances need to be made for customers and airline differentiation and the ability to manage disruptions as they occur.
"I think the next step change has to come in facilitation. Quick, efficient and secure border processes to speed people through the airport married with new, better security offerings are both huge customer pain points that have to be addressed. The challenge here is exacerbated by infrastructure and resources that are available and the fact that most of these processes are outside the airlines' direct control. So, we need to find new, collaborative ways to overcome these."
Back at Gatwick Airport, this is something that is already being addressed. Following extensive trials alongside the Border Force, the airport will shortly become the first in the UK to install the next-generation of automated border control e-gates, which trials suggest can cut queuing times in half, compared to the existing gates.
While this provides another example of how self-service can be used to benefit the passenger, it also highlights the benefits of collaboration, which will be vital if airports and airlines are to continue to improve the travel experience for the passenger.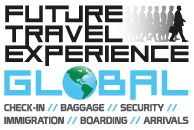 At FTE Global 2013, which will take place from 4-6 September in Las Vegas, Rowan Chalmers, Head of Ground Operations Sydney/Canberra, Qantas, will deliver a presentation entitled 'What does the future airport experience look like?'. Speakers from Port Authority of NY & NJ and American Airlines will join in him the session, which will be chaired by Curtiss Fentress, President and Principal in Charge of Fentress Architects.
» View more information on FTE Global 2013
» Register to attend FTE Global 2013