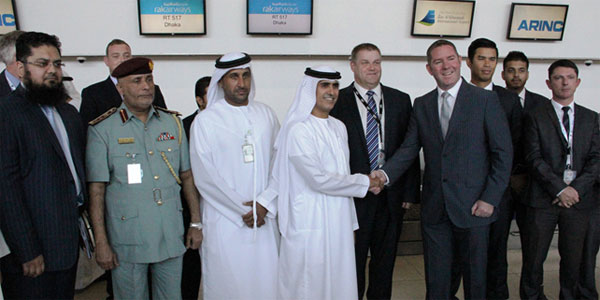 ARINC has completed the implementation of a variety of passenger processing solutions at Ras Al Khaimah (RAK) International Airport, including the vMUSE Common Use Passenger Processing Solution (CUPPS).
The AirVue Flight Information Display System (FIDS) and latest generation Airport Operational Database (AODB) AirDB 7 system has also been installed. The adoption of the new technology is an important step in the airport's plans to offer remote check-in and bag drop facilities.
H.H. Engr. Sheikh Salem Bin Sultan Al Qassimi, Chairman of RAK International Airport, said: "We have continuously delivered on all of our promises for this year, including the current expansion phase which is already seeing the airport receive a steadily increasing number of passengers. We are confident that the ARINC systems will make us a hi-tech, efficient and integrated airport.
"We are already pioneering several firsts and ARINC is the right partner who has embraced the concept of taking the airport out into the wider Ras Al Khaimah, the resorts, hotels and the city."