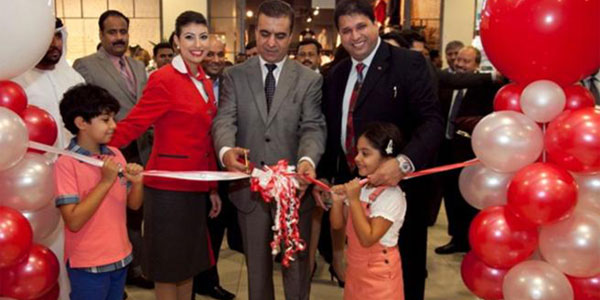 Low-cost carrier Air Arabia has opened a check-in facility in a Sharjah city mall, enabling passengers to drop off their bags and get their boarding pass before flying from Sharjah International Airport.
Located in the Safeer Mall on the Dubai-Sharjah highway, the Sharjah City Check-in Terminal is Air Arabia's third remote check-in facility, following the opening of similar facilities in Dubai and Ras Al Khaimah in 2012.
Passengers can choose their seats, drop off their bags and receive their boarding pass at the mall, rather than having to wait until they arrive at the airport. The baggage is then transported directly to Sharjah International Airport in time for the flight.
Adel Ali, Group Chief Executive Officer at Air Arabia, said: "Air Arabia is committed to introducing services that offer real value and convenience to customers. Our new City Check-in Terminal facility will be a great value addition for our passengers based in Sharjah, helping to reduce the amount of time they need to spend at the airport and making the process of flying a total hassle-free experience."