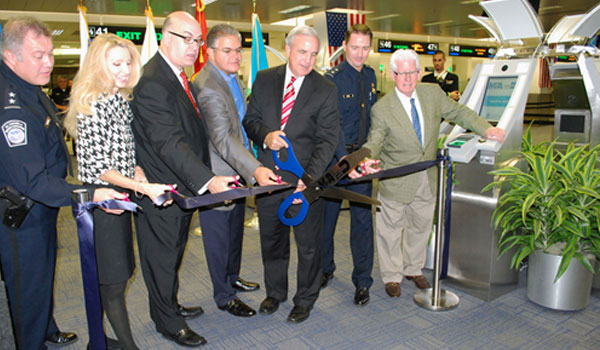 Miami International Airport (MIA) is offering passengers a faster customs experience thanks to the installation of 36 automated passport control kiosks.
The new Passport Express kiosks, supplied by SITA, allow US and Canadian citizens to have their passports processed in as little as two minutes, as opposed to waiting in a long queue to be processed by a Customs and Border Protection (CBP) officer.
The 36 kiosks have been installed in the North Terminal and 12 more will be installed in the South Terminal in 2014. The airport estimates that in the North Terminal alone, the new kiosks are equivalent to adding nine new CBP officers.
Miami-Dade Aviation Director Emilio T. González said: "We are proud to launch Passport Express for US and Canadian citizens entering the US through MIA. Passport Express also allows CBP to assign more officers for non-US citizens, which improves the arrival process for all passengers. We look forward to providing our international travellers an enhanced experience the next time they arrive at MIA."
Miami International Airport has followed in the footsteps of the FTE award-winning Chicago O'Hare International Airport, which installed 32 Vancouver Airport Authority-developed Passport Control Kiosks in May 2013.