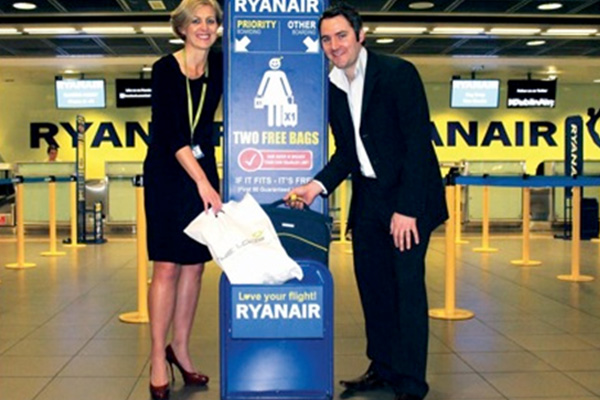 Ryanair will now allow passengers to bring a second small carry-on bag onboard with them following the relaxing of a rule which stipulated that passengers could only fly with one piece of cabin baggage.
In addition to the 10kg cabin bag allowance, the Irish low-cost carrier will now allow passengers to bring an additional bag measuring up to 35x20x20cm onboard.
The fee charged to passengers who have already checked-in online but need their boarding pass reprinted at the airport has also been reduced from €70 ($95) to €15 ($20).
Ryanair's Head of Communications Robin Kiely said: "Ryanair is continually striving to improve our passenger experience…We are actively listening and responding to our customers."
FTE recently revealed how Ryanair is planning to improve its customer service reputation in this article.