Singapore Airlines, rail operator First Great Western and Heathrow Express have formed a unique partnership in the UK that allows people to travel with all three companies on a single booking. The venture is designed to simplify the end-to-end travel experience by removing the need to make three separate bookings.
The Rail-Fly partnership means travellers starting their journey at any one of 11 UK railway stations can get as far as Brisbane, Australia on a single booking. Using this example, a passenger could travel by rail with First Great Western from Bristol to London Paddington, catch the Heathrow Express service to London Heathrow, and then fly with Singapore Airlines to Brisbane via Singapore Changi Airport all on the same booking.
Travellers can book their end-to-end ticket via the Rail-Fly website, which also shows the best train times to connect with each flight. Anyone originating at railway stations in Bath, Bristol Temple Meads, Bristol Parkway, Cardiff, Exeter, Oxford, Par, Penzance, Plymouth, St Austell and Swansea can make use of the service.
"Singapore Airlines initiated this partnership after undertaking research with our customers, which led us to believe that the Rail-Fly concept would be very much welcome in the south west region of the UK," Wilson Yong, Singapore Airlines' General Manager UK and Ireland, told FTE.
"We are opening up new choices on how to travel to Heathrow, while also increasing accessibility to our four daily flights to Singapore and beyond. More importantly, we are simplifying the process along the way by enabling travel with separate travel providers to be included in just one booking for the first time."
Working together to drive change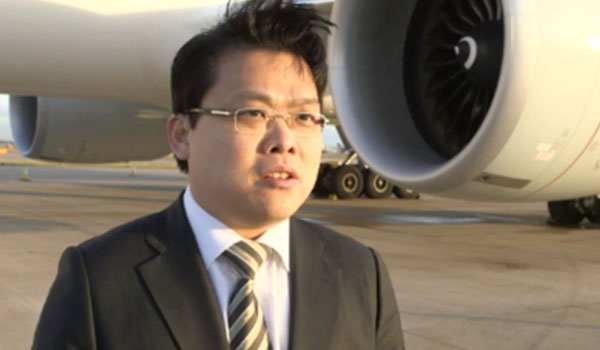 In order to bring Rail-Fly to fruition, the three companies involved worked together over a period of months to establish how the service could add the most value to travellers, and Wong explained that some obstacles had to be overcome along the way.
He said: "It's fair to say there has been a lot of hard work involved in this project as it is a large undertaking, particularly since it is the first of its kind for the UK market. We are pleased that the months of hard work have now resulted in the launch. We hope that customers are as excited as us by the new choices it represents."
Rail-Fly-Hotel?
While FTE is very pleased to see travel facilitators working together to make the travel experience more straightforward for the passenger, we couldn't help wondering whether Singapore Airlines was tempted to involve a hotel chain in the partnership, to offer Rail-Fly-Hotel on a single booking.
When questioned on this, Yong explained: "At this time, Singapore Airlines is solely committed to the partnership with First Great Western and Heathrow Express, so our focus is on launching Rail-Fly and making it a success.
"However, we are looking into ways the companies can work together even closer. In particular we are planning to incorporate even more First Great Western destinations to enable passengers to start their journey from their local train station."
While this dedication to making sure the Rail-Fly project is a success in its own right and has a positive impact on the passenger experience is completely understandable, FTE would love to see a hotel group explore the possibility of getting involved in the partnership to create a simplified, truly end-to-end booking process for travellers. For now, though, we laud the three travel providers for the role they are playing in trying to simplify and improve the travel experience.
The theme of FTE Global 2014, which will take place in Las Vegas from 24-26 September, is 'Redefining the end-to-end passenger experience'. Through two conference streams – 'On the Ground' and 'Up in the Air' – the event will bring hundreds of travel facilitators together to explore how the end-to-end passenger experience can be significantly improved from the passenger perspective.