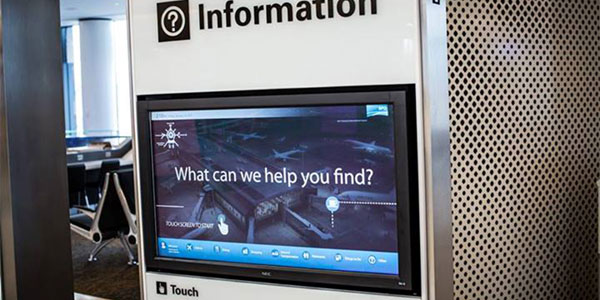 San Francisco International Airport has installed interactive digital wayfinding screens in the recently opened Boarding Area E, which is used by United Airlines.
Passengers can use the screens to search for directions to airport facilities, as well as find information on the retail and food and beverage options that are available.
Vicki Sundstrom, Manager of Airport Signage and Wayfinding at San Francisco International Airport, said: "The screens enable travellers to easily find where they need to go anywhere in the airport and the best route to get there, whether by walking or by taking the airport's automated AirTrain." She added the kiosks will help to provide passengers with a "more rewarding airport experience".
The wayfinding solution, which was developed by Omnivex Moxie, is linked to the airport's main IT systems, which means it can be updated in real-time.
The interactive wayfinding screens are just one of many functions in Boarding Area E designed to enhance the passenger experience. As we recently reported, passengers can also make use of power outlets, workstations and free Wi-Fi.