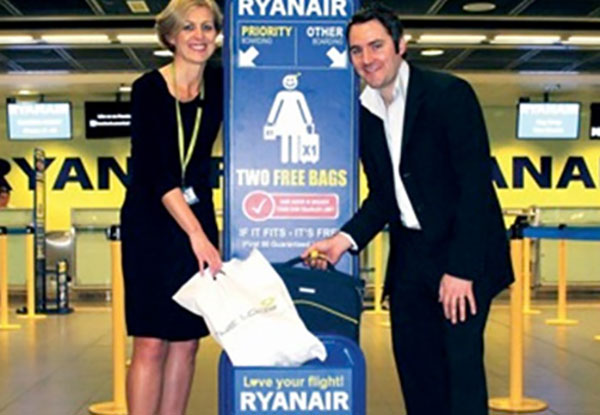 Ryanair has detailed the next raft of passenger services that will be introduced over the next six months as part of its ongoing customer service drive.
In June, the low-cost carrier will introduce its new family product, which will include discounts on allocated seating and bags for children, while families who frequently fly with Ryanair will qualify for discounts on future bookings.
Later in 2014, business travellers will be able to buy dedicated business tickets. Business travellers will have the option of making same-day changes to their booking, be offered bigger bag allowances and premium seat allocation. Fast track security passes will also be available at a number of the airports served. A new app for smartphones and tablets, along with mobile boarding passes, are also due to be introduced this summer.
Ryanair confirmed these customer experience improvements as it announced that full year profits have fallen for the first time in five years, from €569 million to €523 million.
Speaking to FTE in March, Ryanair's Chief Commercial Officer, David O'Brien, explained that the new services are being introduced because the airline is now "more conscious of our appearance".