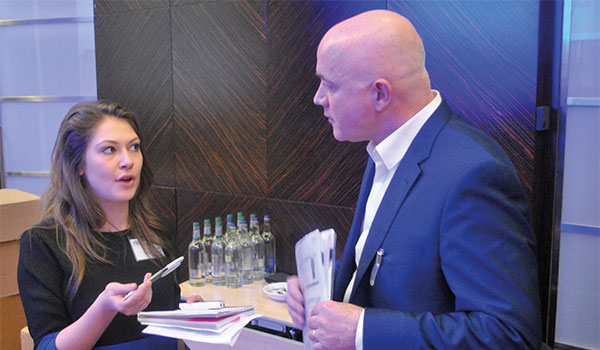 Ryanair's ploy to become more 'passenger-friendly' has been widely covered in recent months, so when FTE caught up with the airline's Chief Commercial Officer, David O'Brien, at FTE Europe 2014 in London, we were keen to find out when the various new products, such as mobile boarding passes and an official app, will actually be available.
Since last year's announcement of Ryanair's intentions to focus more on customer service and passenger experience, the airline has gradually softened its stance, ranging from a change in policy regarding the much-disputed €70 fine for those passengers who arrive at the airport without a boarding pass, to the relaxation of its strict carry-on bag rule. As the airline has made it clear that there is plenty more to come, we were keen to find out what's next on the agenda.
According to O'Brien a "super" more user-friendly website will be introduced "by April", and then attentions turn to mobile technology. "As for our app, I think we're looking at June, and then we will have mobile boarding passes for our passengers in the next three months," he stated. "All of it's coming in the next three months."
'A change of procedures, not a change of model'
O'Brien explained that these passenger-focused investments are all part of Ryanair's "growing up" process. However, while there is no doubt that the airline's renewed focus on the consumer does, in essence, suggest that the carrier is playing catch-up with other airlines in terms of passenger experience – O'Brien openly admitted in the FTE Europe conference that the airline will "copy and change" successful initiatives from other airlines – he is adamant that it is not an all-out model change.
"Let's not overuse the word 'model'," he told FTE. "Our fundamental goal is to be the lowest cost, with the best reliability and the widest network. That model is not going away."
He explained that Ryanair is now "more conscious of our appearance", adding: "In truth, we have to appeal to people who care about that sort of thing. That's not to say our 81 million passengers don't, but maybe they will pay us a little premium if we look better." Those who do care are likely to be business travellers and families – the type of customers that have increasingly flown with Ryanair's low-cost rival, easyJet, in recent years.
'We're trying to un-differentiate ourselves'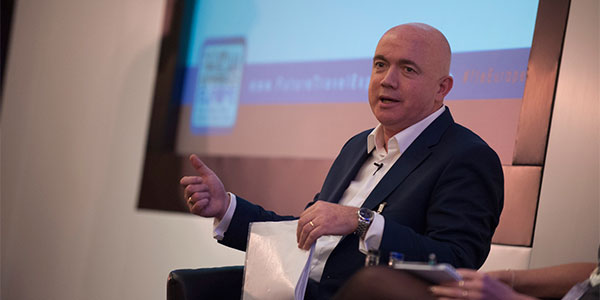 O'Brien strongly defends the airline's previous procedures, such as the carry-on bag rules, saying they "were necessary to reshape passenger behaviour". "We have done everyone else a favour," he continued. "Aer Lingus has said, 'you know, passengers are doing the Ryanair thing'. So, if they're doing it, why should we now have to penalise one passenger on every three flights, get all the bad press, when it makes no difference to anyone any more."
While many people see Ryanair's new approach, including the soon-to-be-introduced app and mobile boarding passes, as an acceptance that it must adapt in order to continue to grow, O'Brien suggests it is more a case of the airline's long-term plan coming together.
"I had the pleasure of working for the most differentiated airline in the world and now we're trying to un-differentiate ourselves," he said. "We're now in a position where we can remove those differentiators. We've done all the heavy lifting in reshaping the passenger experience in Europe – passengers avail of self-service mainly because we forced them to. The bad news for passengers is that I don't think you'll hear the competitors talk about closing the key differentiator with Ryanair – the low costs."
And he has a point. If Ryanair can vastly improve its passenger experience while retaining the low-cost ticket prices, surely the plan will have been a successful one. Only time will tell, though, and it will be the passengers themselves who decide whether an "un-differentiated" Ryanair really does sincerely believe that passenger experience is as important as low costs.