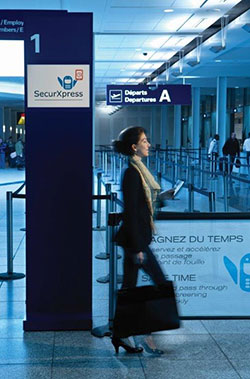 The airport security and immigration checkpoints are often cited by passengers as being the biggest obstacles to a smooth airport experience, and with new regulations being introduced earlier this month concerning the additional screening of electronic devices, any plans to streamline the security process seem to have been put on hold.
However, despite the many regulations and complexities, examples of airports that are trying to make things easier and more comfortable for passengers at the two biggest pain points in the travel process are still apparent.
Take Montréal Trudeau International Airport, for instance. In November 2013 the airport introduced SecurXpress in an effort to cut queuing times for passengers at security.Travellers can register their name and flight information online or via mobile phone, and they then receive details of what time they should arrive at the security screening area. If they arrive on time, they can use the fast track security lane.
Steps have also been taken to improve the layout and ambience of the security area, while at the other of the two typical pain points – immigration – 10 Automated Passport Control (APC) kiosks have been installed, to complement the existing Automated Border Clearance (ABC) kiosks that were already in place for Canadian citizens and permanent residents.
"We've provided more options to passengers who want to be more in control of their journey," stated Antoine Rostworowski, Director, Industry Relations, Montréal Trudeau International Airport and Chair of the ACI World IT Standing Committee.
As for the SecurXpress initiative, Rostworowski, who will chair a session exploring how the industry can achieve progress at the security and immigration checkpoints at FTE Global 2014, explained that uptake has been impressive. "We didn't really do a lot of advertising initially as we wanted to make sure it was working smoothly and effectively first, but we've still had around 2,500 to 3,000 people using it per month since November."
He added: "The idea is to provide a better service to passengers and to spread out demand at peak times. Passengers want to avoid queues and this gives us an option to flatten peak demands."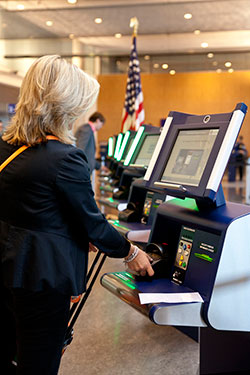 'Good security doesn't mean having to wait a long time in a queue'
Rostworowski explained to FTE that Aéroports de Montréal is actively working with the Canadian Air Transport Security Authority (CATSA) to explore how the security process at Montréal Trudeau International Airport can be further optimised.
"Good security doesn't necessarily mean having to wait a long time in a queue," he said. "We're working with CATSA to look at how the layout can be enhanced to further improve ambience and passenger flows.
"In fact, we've recently centralised the domestic and international screening points, and that's helped to create a bigger space with more openness, space and natural light. It's really helped to create a more efficient environment."
The APC kiosks, which were installed last September, have also made a big difference to the passenger experience. "The day after installing them, right away there was a significant improvement," Rostworowski said. "We have 10 kiosks at the moment and we have capacity to add more, but at this time we have what is required to maintain a good flow for a certain time."
Smart Security – everyone must work together to make it work
Looking ahead to how further improvements, especially to the airport security process, can be realised, Rostworowski told FTE that he is hopeful that the IATA/ACI Smart Security programme can provide the catalyst for a significant shift in the way certain passengers are screened.
"Risk-based is a good approach because it's about using real information and data on where to focus and where additional validations may be required. This is a good thing," he said. "Smart Security is not only about a risk-based approach, though. It's about technology, innovation, processing and a risk-based approach together to maximise fluidity and improve the passenger experience, while ensuring the level of security remains at least equal to what it is today. We believe it's a great project, because it involves all players in the industry. If you want to change things for the better, you need to have everyone on board."
Working towards a single passenger token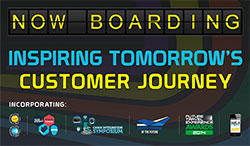 Having seen significant improvements across the industry at various other points of the passenger journey, Rostworowski is hopeful that the current spotlight on security will lead to similar advances at the biggest pain point of all. "Over the last few years there has been a big focus on improving processing at check-in and departures, and that means passengers now funnel down to security more quickly," he said.
"The industry is moving towards this approach where a single token process is feasible, and that could make a difference. IATA, ACI, ICAO and others are having a lot of discussions around this, and biometrics is what many believe is the way forward."
As for of the Aéroports de Montréal strategy, Rostworowski summarised it very clearly: "Everything we're doing here comes under the same umbrella: to provide more choice to passengers, to allow them to customise their journey, and to ensure this is done in the most secure environment possible."
Antoine Rostworowski, Director, Industry Relations, Montréal Trudeau International Airport and Chair of the ACI World IT Standing Committee, will chair a session at FTE Global 2014 entitled: 'What are the future collaboration models that will help achieve progress at the real passenger pain points – airport security and inbound immigration?'