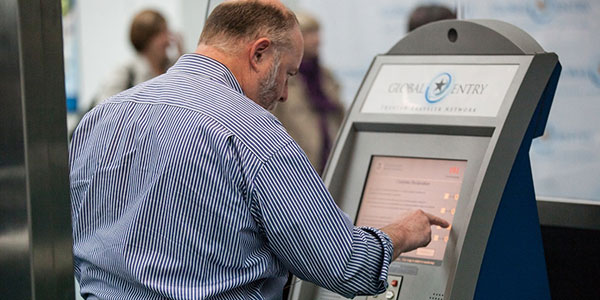 San José International Airport (SJC) has installed two Global Entry kiosks in the International Arrivals hall to help cut queues at the customs checkpoint.
Travellers who have pre-registered for the Global Entry programme can use the kiosks to scan their e-passport or U.S. Permanent Resident Card, provide their fingerprints and make a customs declaration, which then allows them to bypass the queues to see a U.S. Customs and Border Protection (CBP) agent.
The airport's Director of Aviation, Kim Becker Aguirre, said: "Our international Arrivals facility serves up to 600 international arriving passengers a day on All Nippon Airways from Tokyo, Alaska Airlines from Cabo San Lucas and Guadalajara, and Volaris from Guadalajara.
"As SJC's international passenger activity continues to grow, Global Entry is one solution to expediting travellers and enhancing their experience as they end their journey in San José."
The installation of the two Global Entry kiosks is the latest initiative to cut queues for passengers at San José International Airport, and follows the introduction of dedicated fast track security lanes for CLEAR members last September.
Learn about the future of airport immigration and security checkpoints at FTE Global 2014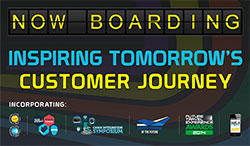 FTE Global 2014, which will take place in Las Vegas from 24-26 September, will include a conference session entitled: 'What are the future collaboration models that will help achieve progress at the real passenger pain points – airport security and inbound immigration?'
The session will be chaired by Antoine Rostworowski, Director, Industry Relations, Montréal Trudeau International Airport and Chair of the ACI World IT Standing Committee, and will explore what steps airports can take to reduce queues while maintaining the highest levels of security at the immigration and security checkpoints.
» More information on FTE Global 2014