If you ask a group of travellers which part of the airport experience they find most tiresome, there is a good chance that many will say the immigration and customs checkpoint. High passenger throughput and understandably stringent security measures mean long queues and surly staff have become the norm in too many airports over the last decade.
However, keen to prove that effective border control and good customer service do not have to be mutually exclusive, U.S. Customs and Border Protection (CBP) has this year embarked on a "business transformation" project, and Daniel Tanciar, Director, Travel & Tourism Initiatives, Office of Field Operations, U.S. CBP told FTE that the hard work is starting to make a tangible difference to the passenger experience.
"First and foremost, our number one job is security, but security doesn't have to come at the expense of professionalism and treating people with respect," Tanciar told FTE. "So we've really recognised that we've got to get to a place where people are comfortable coming to see us, so that we can perform our mission – keeping the border safe – and all of the business transformation initiatives are aimed at that; getting people through the process more efficiently and ensuring security." Such is the scale of the project, which is part of President Obama's 'Year of Action', Tanciar referred to it as "the dawn of a new generation here at CBP".
APC having a 'significant impact on the customer experience'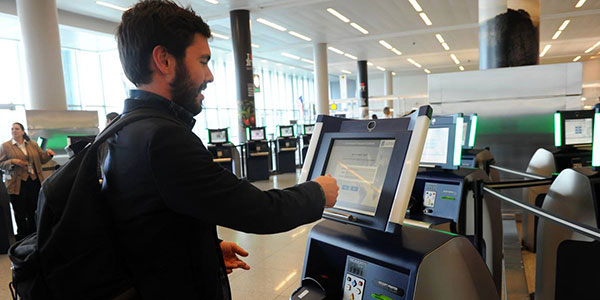 A key tool in this "new generation" is the Automated Passport Control (APC) kiosk, which is already in operation at 23 North American airports. The kiosks, which partly automate the inbound immigration checks, can be used by US and Canadian passport holders, as well as travellers from the 38 countries that participate in the Electronic System for Travel Authorization (ESTA) programme. The result of their implementation has been vastly reduced waiting times for travellers; Miami International Airport, for example, says APC kiosks have reduced queuing times by up to 40%.
Tanciar said APC is "having a significant impact on the customer experience" and that there has been a "huge increase in customer satisfaction" at a number of the airports. "Why is that? It's because people are involved now; they're not just standing in line with nothing to do, waiting and waiting to be approached by an unprofessional or mean customs officer. We've changed the way in which our officers are approaching the work, increasing professionalism and then using technology to involve travellers in the process."
'Mobile Passport Control could take off quicker than APC'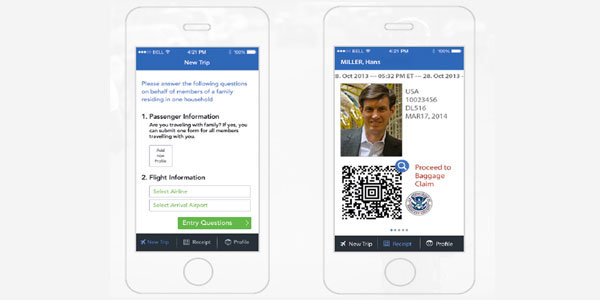 The use of technology to help improve the customs experience for air travellers now also extends to Mobile Passport Control, an FTE Award-winning app that allows passengers to submit their passport information and customs declaration form via smartphone or tablet upon arrival at the airport. At present, a trial is ongoing at Hartsfield-Jackson Atlanta International Airport, and Tanciar revealed to FTE that a much wider rollout is now planned.
"I don't know the exact timing, because we want to make sure we get this right and that's the purpose of the pilot," he stated. "We're having some huge success proving the operational capability of it, and from a customs and immigration process point of view it works just fine. We're learning from this and so we're going to refine it, and at the time that it's right you'll see that this will probably take off as quickly, if not quicker, than APC kiosks did."
No more one-size-fits-all
Beyond APC and MPC, however, there is a welcome recognition that a one-size-fits-all approach to airport immigration and customs is not effective, and U.S. CBP has been working with the 17 biggest airports in the country to develop bespoke action plans to help improve the passenger experience.
Tanciar said: "The saying goes: 'You've been to one airport, you've been to one airport'. There are no two airports that are exactly the same, both in size, both in facility layout, and the number of staff that are there. So each of these action plans reflects the uniqueness that each airport has and what the airport community has identified as their pain points, so they can attack those on an individually local level."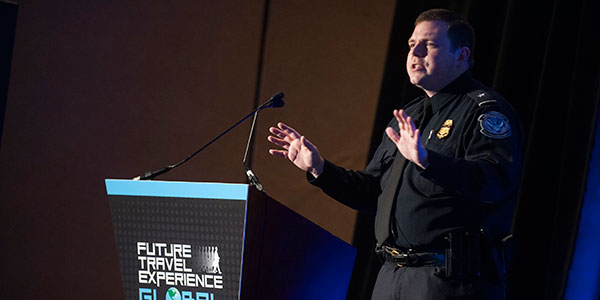 These action plans will be implemented in the coming months, but looking further ahead, Tanciar also outlined his belief that biometrics will play a core role in creating further improvements at the immigration checkpoint. However, for biometric technology to be used to its full potential in this regard, it will require an "open debate" between government and the private sector, and "we have a lot of responsibility…in ensuring privacy concerns are addressed".
'We want to better understand what drives travellers'
The obstacles to making biometrics the key enabler of a truly seamless airport experience for the masses may mean utilising them effectively is some way off, but back in the here and now, U.S. CBP's newfound dedication to customer service appears to be having a positive impact. There is, though, also acceptance that the job has only just started, and new passenger survey tools will be introduced in the near term to further engage travellers.
"We want to better understand what drives travellers so we can make the environment more welcoming and help us do our job better at securing that border, getting those threats weeded out from all of the legitimate travellers, who are spending tremendous amounts of money in our economy," Tanciar said. "$4,500 is what a visitor spends on average when they visit the United States. We take that so to heart that we have an impact on the economy in such a significant way, and we want to make sure that we're reinvesting that in processes and professionalism."
The business transformation project may still be in the relatively early days, but the respect for travellers and the will to embrace new technologies to make things better suggests U.S. CBP is certainly heading in the right direction.
You can view Daniel Tanciar's presentation in full by subscribing to FTE Global 2014 Virtual Conference and Exhibition Access. This comprehensive, online, video-based package provides access to every speaker presentation from both the 'On the Ground' and 'Up in the Air' conference streams, including video footage of the speaker, which is presented side-by-side with the presentation slides as delivered on-stage.
» Find out more about FTE Global 2014 Virtual Conference and Exhibition Access