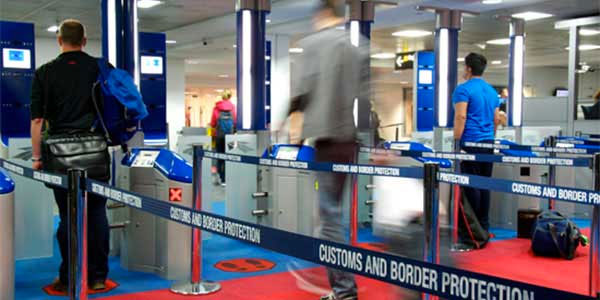 Australia's Immigration Minister, Scott Morrison, has announced that Australian Customs and Border Protection Service's SmartGate programme is now available to Canadian and Irish passport holders on a trial basis.
SmartGate, which automates the border control process, is currently available at major Australian airports to travellers over 16 years old and who own an Australian, New Zealand, British, United States or Singaporean e-passport. SmartGate is also available to Swiss e-passport holders on a trial basis at Sydney Airport.
The widening in SmartGate eligibility follows the Australian government's announcement in September that next-generation automated e-gates will be rolled out across Perth, Sydney, Melbourne, Gold Coast, Brisbane, Adelaide, Cairns and Darwin airports for departing passengers from 2015. The programme is part of an AUS$158 million (US$146m) investment by the government in further securing the country's borders.
Morrison explained: "The widening of SmartGate eligibility criteria and the roll-out of new e-gate technology is further evidence of the Coalition Government's commitment to improving the travel experience for tens of thousands of arriving and departing passengers each year, as well as enhancing counter-terrorism efforts."