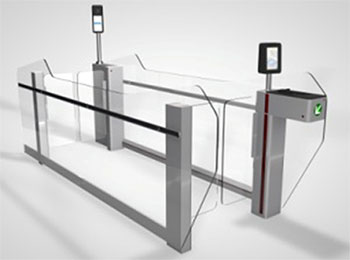 Rome's Fiumicino-Leonardo da Vinci International Airport is currently undertaking a trial of an automated border control e-gate system, and the airport's partner on the trial, SITA, has reported that more than 3,000 passengers a day are being processed through the self-service gates.
The e-gates can be used by e-passport holders from EU member states, and they make use of fingerprint and facial recognition technology to verify passengers' identity at the customs and immigration checkpoint. Four gates are being trialled in arrivals and four more in departures in Terminal 3.
Dave Bakker, President, SITA Europe, commented: "We're using the latest biometrics to facilitate fast, accurate and secure passenger processing at the border so that airports and governments can reach the fine balance between providing a warm welcome and ensuring a high level of border security.
"The installation at Fiumicino marks the first ABCGates implementation in Italy and will provide some good learnings for future expansion of the programme."
The ongoing pilot has also required collaboration with the Immigration Department of the Italian Ministry of the Interior, the government organisation responsible for immigration and border control security in Italy.