London Gatwick Airport has celebrated five years of independent ownership with the announcement of a £1 billion investment plan to further enhance the passenger experience.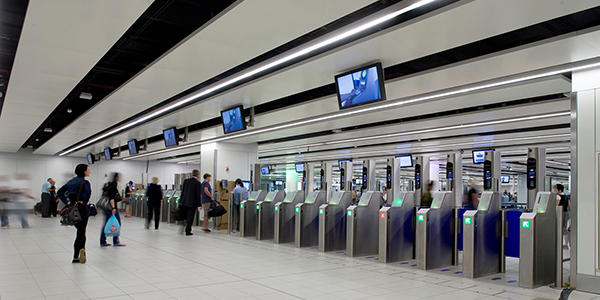 Following previous improvements to the airport's South Terminal, this next £1 billion of investment will see a completely transformed North Terminal. £36 million is to be spent on creating a brand new North Terminal check-in area, which it is claimed will include the world's largest self-service bag drop zone, with up to 60 bag drop units designed to virtually eliminate queues. The area will open in two phases between late 2015 and early 2016 – a better layout and more space will increase peak check-in capacity from 3,000 to 4,350 passengers per hour.
£30 million will be invested in a new security area, opening in the North Terminal in 2016. Passenger transaction times will be halved, giving Gatwick the ability to process 5,000 passengers per hour. New features such as reconfigured lanes and floor wayfinding were tested in Gatwick's 'Generation 2' trials, doubling passenger throughput and achieving best-ever service scores.
Meanwhile, a £10 million upgrade to the North Terminal border zone will include more space, new technologies, and 15 state-of-the-art new e-gates, which will help lead to shorter queues for passengers.
"It's been an incredible five years and this is just the start. Gatwick is changing for the better and the fresh £1 billion investment is a clear signal that we intend to become London's airport of choice," Stewart Wingate, London Gatwick CEO, commented.