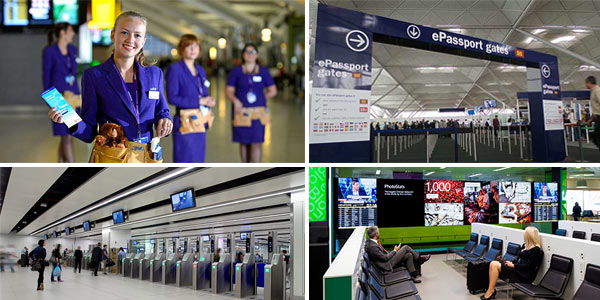 With Europe's airports constantly searching for ways to enhance the passenger experience to differentiate themselves from the healthy competition across the continent, a number of London's major airports are continuing to invest heavily in enhancing both facilities and services to help convince airlines and travellers that their proposition is the most attractive.
The most obvious example of such investment is perhaps Heathrow Airport's new Terminal 2, which opened just seven months ago, but Gatwick Airport last month announced a £1 billion investment in modernising its North Terminal, and London Stansted's multi-million pound investment in upgrading its single terminal continues apace. London City Airport has also recently made notable efforts to add more value to the experience for its core customer group: business travellers.
Gatwick Airport's £1 billion North Terminal investment
The project at Gatwick Airport, which was announced in December 2014 to coincide with the airport celebrating five years of independent ownership, will see the North Terminal check-in area transformed, and the airport has claimed that it will include the world's largest self-service bag drop zone with as many as 60 self-service bag drop units to be introduced.
The security checkpoint will also be the subject of a £30 million investment, with an aim set out to increase throughput here to as many as 5,000 passengers per hour. Elsewhere, new e-gates will be added at the immigration checkpoint in North Terminal, to bring it into line with South Terminal, which has already seen major investment in improving processing at each of the key passenger checkpoints. Referring to the latest round of investment, Stewart Wingate, the airport's CEO – who will offer detailed insight into the latest plans at FTE Europe 2015 – said it is a "clear signal that we intend to become London's airport of choice".
Heathrow investing in facilities and service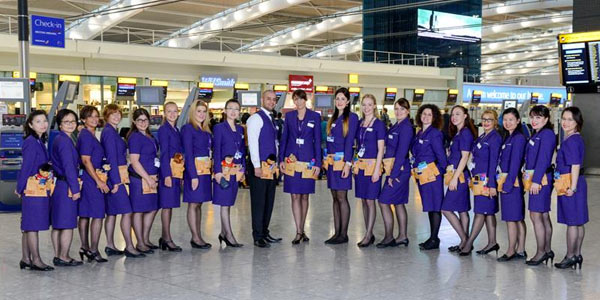 Over at Heathrow Airport, which has enjoyed a seamless introduction for its new Terminal 2, is also investing in automated technology to help streamline passengers' airport experience. The airport recently signed a framework agreement with ICM for the rollout of self-service bag drop units across all terminals, and investment is also being made in the so-called "softer" side of the business, namely customer service.
For example, Heathrow Helpers are now a permanent fixture across the airport and are constantly on-hand to help answer passenger enquiries and even provide travellers with things like mobile phone chargers if their device is running low on battery. Heathrow Airport CEO John Holland-Kaye has stated that his intention is to "improve Heathrow as much in the next five years as we have in the last five years", and he will be sharing how he plans to achieve this in a keynote address at FTE Europe 2015, 2-4 February, London.
London Stansted's £260 million investment programme
Located to the northeast of London, Stansted Airport is certainly not being left behind, and is investing £260 million in ensuring its facilities are in keeping with what travellers expect from the modern day airport. A change in ownership in early 2013 proved to be a catalyst for significant investment, and the latest developments include the introduction of 15 automated border control e-gates, which followed the completion of a project to significantly enlarge the security search area, which now includes more lanes and the very latest technology.
The focus is now very much on the second phase of the transformation project, which centres on the redevelopment of the departure lounge. Again, FTE Europe 2015 delegates will gain detailed insight on the latest plans from Andrew Harrison, London Stansted Airport's Managing Director.
Lofty ambitions at London City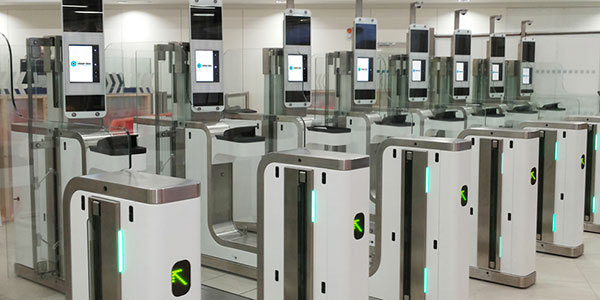 As with London Stansted, London City Airport – the airport located closest to the heart of the capital – is focusing on improving existing facilities, as opposed to expanding within its tightly constrained environment. The airport's location makes it an attractive proposition to business travellers who crave a speedy aircraft to kerbside, and kerbside to aircraft experience, and in late 2014 the airport added five new e-gates to help further expedite border processing.
A first-of-its-kind Bloomberg Hub is also in place in the terminal and offers travellers the latest news and financial data, as well as an Apps Bar and a dedicated digital working space. A baggage delivery service has also been introduced, which allows travellers to have their luggage delivered to and from the airport, London's hotels and offices, saving them from having to drag their bags to meetings all day.
London City Airport has big ambitions when it comes to increasing passenger numbers – it hopes to drive annual passenger numbers from 3.4 million to 6 million by 2023 – and FTE Europe delegates will be able to hear what role new technology will play in helping the airport achieve this goal while improving the overall passenger experience.