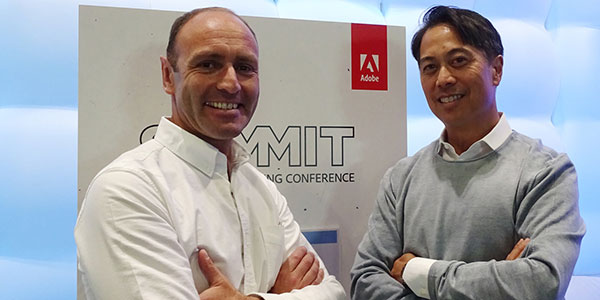 Ryanair has announced a new partnership with Adobe as the low-cost carrier continues to invest in improving its digital infrastructure as part of the on-going "Always Getting Better" programme.
The carrier says the investment in products such as Adobe's Experience Manager, Target, Analytics and Campaign products will help it further improve its app and website, which, as Chief Marketing Officer Kenny Jacobs recently told FTE, will soon offer customers "a far more personalised online experience".
Referring to the latest announcement, Jacobs said: "Becoming digital leaders in the travel category is a key pillar to the Ryanair "Always Getting Better" plan. This partnership with Adobe will allow us to have best in class solutions for digital marketing across our website and app, our CRM and our customer insight and analytics. Our customers have enjoyed the big improvements we have made in digital and the best is yet to come. "
With the airline aiming to reach the 100-million passenger mark this year, Jacobs said this investment will be "one of the most widely experienced digital and data transformations in any industry in Europe".
Ryanair's digital transformation project is being driven by Ryanair Labs, which is exploring how mobile, wearable and emerging technologies can help streamline processing and improve the passenger experience.
Ryanair has also this week lowered some of its customer fees. The airport check-in fee has been reduced from €75 to €45 and the missed departure fee has been reduced from €110 to €100.