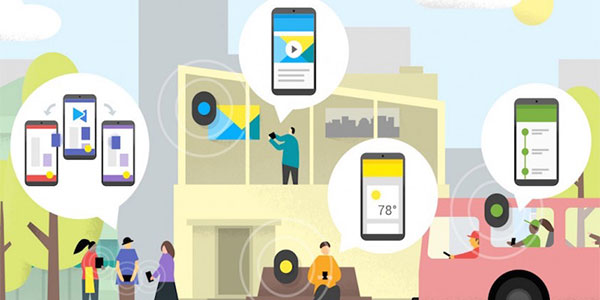 Google's big move into the beacon market with the launch of Eddystone – an open format cross-platform Bluetooth Low Energy (BLE) beacon solution – has intensified interest in the technology, which offers airlines and airports myriad opportunities.
Over the past 12 months or so, a number of trials of beacon technology have been undertaken in the air transport industry. Virgin Atlantic launched a trial at Heathrow Airport back in May 2014, and since then the likes of Miami International Airport, American Airlines, easyJet, Amsterdam Airport Schiphol and Hong Kong International Airport are among those that have invested in the technology, with projects ranging from small-scale pilots to major permanent implementations. Up until now, Apple's iBeacon has been the go-to technology, but Google is hoping to change that with the launch of Eddystone.
As iBeacon is a relatively closed platform aimed largely at iOS devices, and Eddystone offers cross-platform support for both Android and iOS, on the face of it Google's solution appears to have wider appeal. Also, Eddystone effectively enables the transmission of URLs that can be opened in a Web browser, unlike iBeacons, which transmit UUIDs (Unique Universal Identifiers) that are detected only by apps, which is seen by many as another plus point for the Google solution.
'Beacons are here to stay'
Speaking to FTE, SITA Lab Lead Engineer Kevin O'Sullivan, who has worked with a variety of airlines and airports on beacon deployments, said Google's big move into the market proves that beacons are more than a mere fad.
"I think the biggest impact of this is it confirms to everybody that beacons are here to stay," he said. "It's not just a flash in the pan idea that Apple has had. When you have Apple and Google and Samsung (which has its own beacon offering called Placedge) all trying to use beacons to solve this indoor proximity problem you know that the technology has got a future." Eddystone is not, though, an "iBeacon killer", he said. ""I think the two technologies are here to stay."
Among the carriers that see great potential in beacon technology is United Airlines, and Tarek Abdel-Halim, the airline's Managing Director of eCommerce & Passenger Systems, told FTE that the introduction of Eddystone "is good for the market and helps broaden the interest in driving contextual experiences".
Abdel-Halim, who will participate in the 'Beacons & Wearable Technology Symposium' at Future Travel Experience Global 2015 (9th-11th September, Las Vegas), explained that both Eddystone and iBeacon have their own advantages, but "it is exciting that Eddystone has the potential to enable us to drive contextual experiences to customers who may not have downloaded the United app". He added: "This potentially unlocks some new use cases and possibilities that make the technology even more attractive."
Tim Graham, IT Innovation and Development Manager at Virgin Atlantic, has been involved in the carrier's own beacon pilots over the last 12 months, and while he is a big advocate of the technology, he thinks widespread adoption has so far been hindered by a struggle to identify "killer use cases" that add value to either the customer experience or employee efficiency.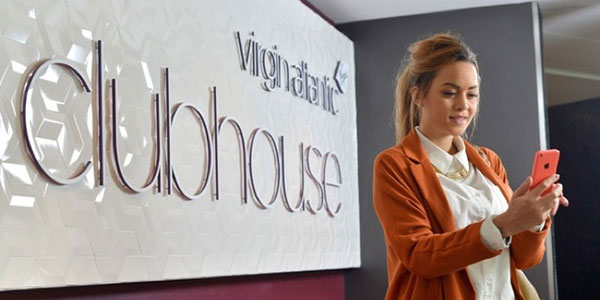 He pointed out, though, that the launch of Eddystone "can only be good news for adoption". "With the Android development community having access to use beacon technology, it may result in us finding those killer use cases much more quickly. And the Proximity Beacon API – open to both iOS and Android developers – will also help to drive adoption by providing access to a common registry of beacons for developers and users," he explained.
Although Virgin Atlantic's beacon trials to date have made use of iBeacon technology, Graham said it will take "very little work" to tap into Eddystone. In fact, its integration with Android "opens up a whole new set of devices for us to trial, particularly if this includes Android Wear (smart watches) at some point in the near future".
Trialling Eddystone in an airport environment
Mexia Interactive, which will be exhibiting at FTE Global 2015, has reacted quickly to the launch of Eddystone and the company's President, Glenn Tinley, revealed to FTE that Eddystone beacons are already being tested in the Mexia lab, and "we are also beginning testing in three airports, although not public tests as yet". Public tests in airports could happen as soon as Q4, he said.
Tinley is predicting higher beacon adoption rates over the next 18-24 months, and he said Mexia is well prepared to support both iBeacon and Eddystone deployments thanks to the fact that its SMRT Sensor IoT Platform includes two beacons within each sensor. "The purpose of this was to be prepared for an event such as this, in that Google and Apple, although providing some cross-platform support, will always be competitors. By having two beacons, USB powered within our Sensor and having remote access in order to update firmware etc., we are able to ensure that our airport clients are not left with a platform or system that may cause issues with ongoing marketing, analytics or other mobile strategies." Thanks to this approach, he is confident that Mexia's solution is a "scalable future-proof platform".
Beacons, wayfinding and navigation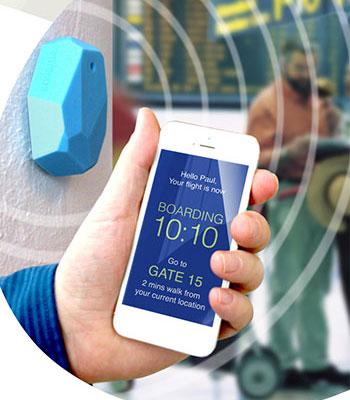 With Google joining Apple as a major player in the beacons market, the technology's reach has been amplified, but beyond the more basic retailing use cases – such as sending discount codes to devices within their range – what other opportunities exist?
Tinley said Mexia is already working on and deploying programmes such as "blue-dot wayfinding, asset tracking/management, real-time wait time indication to boarding passes, and proximity based flight information".
Virgin Atlantic's Graham highlighted improved wayfinding and navigation as a potential benefit. "Getting passengers to the right gate on time and, possibly, being able to help pinpoint missing passengers much more easily would be of great benefit," he said.
Abdel-Halim said he and his United colleagues are "really excited" about these broad opportunities. "We see a lot of potential around improving the customer experience by knowing their location; providing indoor navigation and walk times; crowd sourcing security wait times and sharing that information – just to name a few examples. There's a large number of use cases; from customer-facing, to employee-facing, to operational back office. Many of these possibilities are long-term, and we'll look to gather feedback from customers on their expectations and preferences as we develop any product or solution with this technology." He will share more information on United Airlines' intentions in these areas in his presentation at FTE Global 2015.
SITA Lab's O'Sullivan explained that beacons also provide an opportunity to build on "intelligent concierge-type services", such as easyJet's "Mobile Host" at Gatwick Airport, by combining the technology's capabilities with passengers' itineraries and real time flight data. "I think you'll see those concierge type services just souped up and running on steroids, and providing a really rich experience for the passenger," he added.
However, Graham said that for the potential of beacons to be realised, airports must take the lead on investing in the technology. "The airports need to invest in rolling out beacons in order for airlines to make use of them, but in a way that is commercially viable. Airlines aren't going to want to pay huge amounts for this unless there's a commercial benefit to them as well," he said.
O'Sullivan also highlighted the fact that better data sharing is needed to exploit the full benefits of beacons. "The beacons are just the basic infrastructure and to drive the really interesting use cases you need proper data that's consistent across the industry," he said. "Every time I get together with people from airlines and airports to discuss beacons, we very quickly stop talking about the beacons and drift into that topic (data sharing), so they're closely related."
Common use beacon infrastructure
There are other issues to be addressed, too. Tinley explained that "airports, as indoor locations that have a vested interest in maintaining some control over their "indoor airspace", will also want to ensure that they actually have control" over the beacon infrastructure. The conversation about who "owns" this airspace is "not yet fully being had, or possibly understood", he said, and suggested that models of best practice need to be established.
According to O'Sullivan, a common use approach is necessary. "One of the things that Eddystone still doesn't solve that we need in this industry is the common use approach – putting in a single beacon and making it available to multiple stakeholders in the airport. It still doesn't solve the standards that we've got as part of the Common Use Beacon Registry, which makes sure that a deployment at, say, Heathrow is the same as Miami and the same as Hong Kong, so as airlines go from airport to airport they can be confident that their apps can work with each beacon."
He praised the fact that ACI and IATA are now "on board" and supporting SITA's Common Use Beacon Registry, which aims to reduce the cost and complexity of deployment by promoting shared beacon infrastructure.
If there was any lingering doubt about whether beacons have a long-term future, the launch of Google's Eddystone and the widespread support for the technology, plus excitement about the potential it offers, is evidence enough that beacons are here to stay.
The full potential of beacons, and the impact they can have on day-to-day operations and the passenger experience, is yet to be realised, but one thing seems certain: airlines and airports should be building beacons into their strategies now to ensure they are well placed to exploit a multitude of benefits.