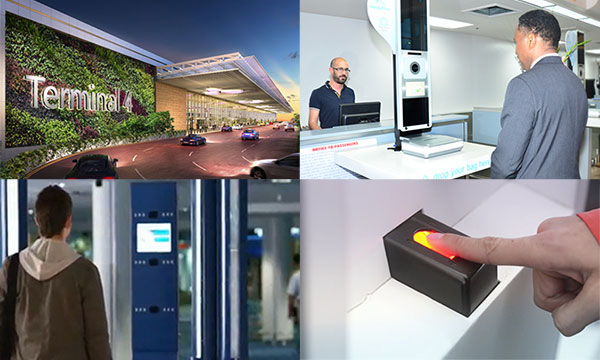 Making the journey through airport terminals more seamless for passengers is a goal shared by airports around the world, but with multiple checkpoints managed by various stakeholders, and stringent security measures in place, it is an ambition that has proved difficult to achieve. Biometric technology has, however, emerged as a key tool in this bid to expedite passenger processing while maintaining the highest levels of security, and examples that highlight the value and potential of biometrics can be found in airports on a global scale.
As reported by FTE last month, biometric technology is at the heart of the Aruba Happy Flow project, which uses facial recognition technology as the basis of a single passenger token, which removes the need for passengers to present their passports and boarding passes at multiple stages of the airport journey. In the United States, the CLEAR programme uses fingerprint verification to grant members access to fast track lanes at 12 airports, while the integration of biometric technology into Automated Passport Control (APC) kiosks has allowed the programme to be expanded beyond US and Canadian residents, and made available to travellers from the 38 visa waiver countries. Elsewhere, Australian Customs and Border Protection Service is currently in the process of rolling out the facial recognition technology-enabled SmartGate system for departing passengers, which will speed up and secure the international departures process at the country's eight busiest airports by removing the need for manual checks.
'Fast and Seamless Travel' at Changi Airport
Adding further weight to the theory that biometric technology is the key enabler of a more seamless airport journey, Changi Airport Group (CAG) has just announced that the new Terminal 4, which is scheduled to open in 2017, will make widespread use of facial recognition technology as part of the implementation of its Fast and Seamless Travel (FAST) programme.
This marks the first time that facial recognition technology will be used at Changi Airport and according to CAG, eliminating the need for manual identity verification by staff will enable the "full automation of processing and checks from departure check-in to aircraft boarding".
Yam Kum Weng, Executive Vice President of Air Hub and Development, CAG, said: "Passengers can expect passage through the various touch points to be smoother and stress-free." He added: "It is a model that both airlines and passengers will appreciate and we are excited to be working with our partners to realise this vision."
Six airlines are so far confirmed to operate from the new T4 – Cathay Pacific, AirAsia Berhad, Indonesia AirAsia, Thai AirAsia, Korean Air and Vietnam Airlines – and the application of facial recognition technology will contribute to "lower operating costs from manpower savings", according to Weng, highlighting also the financial benefits of biometric-enabled automation.
EU Smart Borders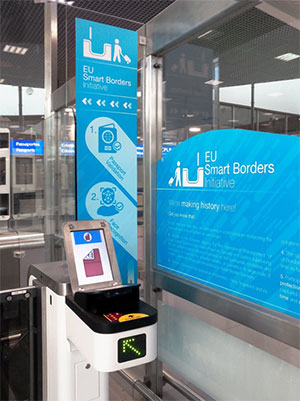 Of course, implementing biometric technology is not just about expediting passenger processing and reducing costs; it's equally about achieving the highest levels of security and safety. The European Commission is currently leading the "Smart Borders" initiative in a bid to improve the management of the external borders of the Schengen Member States and to ensure that the increasing number of non-EU travellers arriving in the Member States for either business or pleasure doesn't lead to longer queues at international gateways, including airports. Once again, biometric technology is the core enabler, with fingerprint, iris and facial recognition technology being explored.
Lisbon Airport recently became the first airport to undertake Smart Borders trials, but a total of 12 EU Member States have signed up to participate – Spain, France, the Netherlands, Germany, Finland, Sweden, Estonia, Hungary, Greece, Italy and Romania, as well as Portugal.
The primary goal is to create a multi-modal biometric identification and verification Entry/Exit System, but it will also form the basis of a Europe-wide Registered Traveller Programme, which would speed up the immigration process for up to 5 million travellers per year.
These types of solutions than can simplify the airport experience for millions of passengers, while concurrently guaranteeing the highest level of safety and, in many cases, reduce operating costs, should be welcomed by all stakeholders. Ranging from Estonia to Aruba and Singapore to Sydney, each of these projects signify that biometric technology is a fundamental driving force behind delivering the seamless passenger experience that all parties crave.