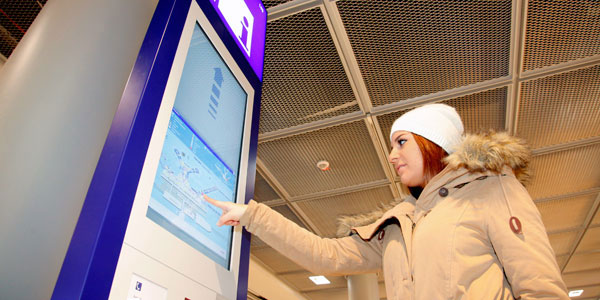 Five more languages have been added to the information kiosks at Frankfurt Airport, as part of the ongoing "Great to have you here!" passenger experience improvement programme.
The information kiosks, which can be found in Terminals 1 and 2, already catered for German, English and Mandarin speaking travellers, and now Arabic, Japanese, Korean, Russian and Spanish languages have been added.
Passengers can use the interactive kiosks to find out the current status of their flight, including any gate changes or alterations to the departure time. They also offer information on the retail and food and beverage outlets in both terminals.
The addition of five new languages to the kiosks is the latest of many passenger-focused initiatives at Frankfurt Airport, including the rollout of free Wi-Fi and the launch of a premium "Home to Gate" service.