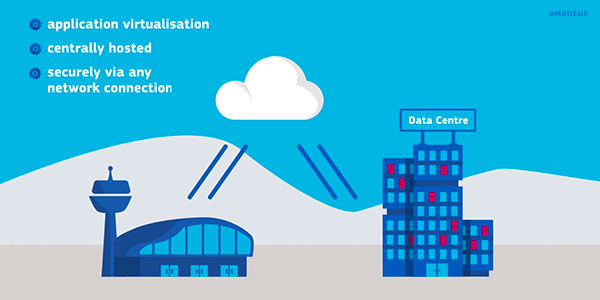 Perth Airport has signed a new long-term commitment with Amadeus to implement the cloud-based Airport Common Use Service (ACUS). Confirmation of the deal comes two months after Amadeus' Head of Airport IT, John Jarrell, told FTE that ACUS would soon be implemented in an Asia-Pacific airport.
The ACUS solution makes use of application virtualisation, which allows passenger processing systems to be accessed and deployed in a more flexible manner. This means airlines can use the platform from a desktop, laptop or mobile device, and enables passengers to be checked-in away from the traditional check-in desks. Ground handlers at Perth Airport will also be able to handle passenger processing for multiple airlines at the same time from any gate or terminal, and from any device.
Rowan Chalmers, Executive General Manager Operations and Customer Experience, Perth Airport, said: "The advanced systems we are delivering with Amadeus will provide a higher level of customer experience.
"Moving to the Amadeus cloud-based common use system means we will be able to cut passenger processing costs by more than 25% for our airline partners. That was a key consideration when selecting this new and innovative system."
Perth Airport joins Innsbruck Airport and Norwegian airport operator Avinor in selecting Amadeus' cloud-based common use solution. Amadeus' Jarell said: "Airports across the world are under pressure to think differently in order to handle increasingly significant numbers of passengers, and modern technology has a huge role to play. The deployment of ACUS is only the beginning of our partnership with Perth Airport, and we look forward to continuing to work closely together."