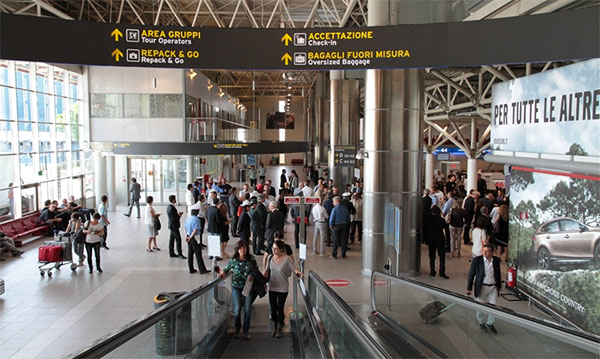 Bluetooth low-energy beacons, Near Field Communication (NFC) tags and Quick Response (QR) codes will be deployed at various locations across Bologna Airport, enabling the airport to pro-actively send notifications, alerts and promotions to passengers' smartphones.
The communications will be delivered via the BLQ Bologna app, with the NFC tags and QR codes providing an easy way for passengers to download the app once they arrive at the airport. The airport is working with mobile tech company Connecthings on the project, which will allow airport staff to manage the notifications using a dedicated content management platform.
Silvia Lombardi, IT & Innovation Manager at Bologna Airport, explained: "Connecthings' innovative solution will allow us to create new ways of interactions between our BLQ Bologna application and the dozens of installed, connected beacons within the airport – hence improving our customers' dedicated information services.
"Via our digital services, we aim to engage with all our travellers and visitors. Access to the airport and orientation in the airport can be now greatly, simply facilitated using the mobile devices everybody's using."
Lombardi also stated the introduction of this new solution acts to highlight the airport's dedication to pursuing its strategy to "improve passengers' service quality based on innovative and technologically advanced tools".