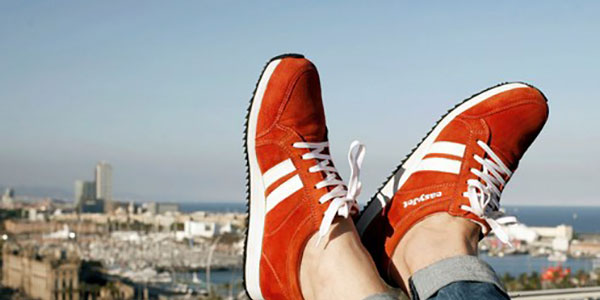 easyJet has unveiled a prototype "smart shoe", which could help travellers navigate new cities with ease thanks to embedded technology within the footwear.
The smart shoe, named "Sneakairs", includes a technology that connects via Bluetooth to a smartphone app, which uses the phone's GPS and directs the wearer which way to walk by triggering small vibrating sensors within the shoe.
The carrier says the easyJet Sneakair prototype could be developed for its customers to purchase on board in the future.
The development of the Sneakairs prototype follows last year's unveiling of cabin crew and engineer uniforms featuring embedded wearable technology to help improve communication and safety procedures.