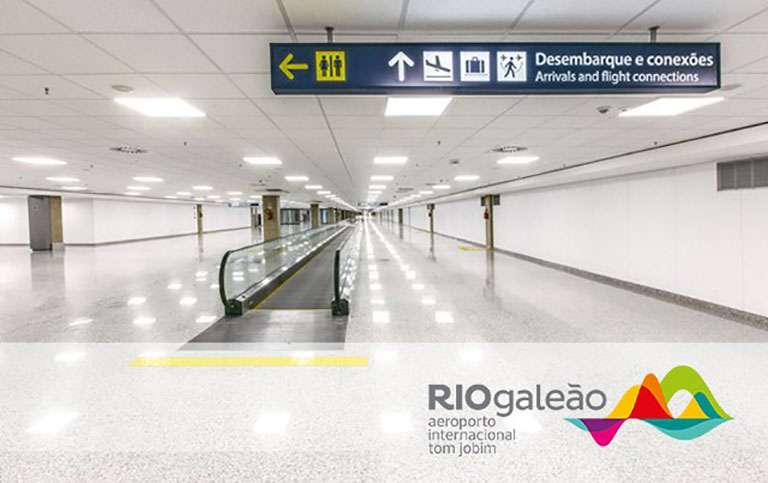 RIOgaleão – Tom Jobim International Airport has introduced new Automated Border Control (ABC) e-gates to improve the passenger experience when leaving or entering Rio de Janeiro.
The airport, which registered 17 million passengers last year, is introducing the system as a way to reduce queuing times and to ensure a more seamless experience when going through border control. The e-gates, from Vision-Box, are being used in Terminal 2 of RIOgaleão.
In order to use the e-gates, travellers will need to be a Brazilian national, over 18 years old and have an e-passport. The gates capture an image of the user's face and compare it to the one stored on the e-passport's chip. In addition, the gates are connected to the Federal Police SATI system and can check to see if the traveller is a person of interest. It is promised that the system works within a few seconds.
Leidivino Natal da Silva, Country Director of Vision-Box Brazil, said: "vb i-match eGates combine a customer-centric design and a unique human-to-machine experience, which will help cut down waiting times and offer an empowering experience to passengers. Of course, the most reliable identification technology is there to support the Federal Police to ensure security procedures in the most efficient way.
"The adoption of automated immigration processes is the first step towards today's vision of the digital airport, in which data is crucial for reaching high levels of security, efficiency and non-aviation revenue."