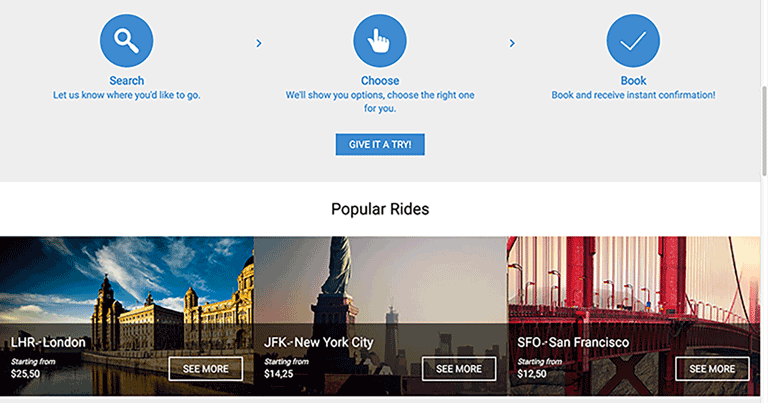 JetBlue Technology Ventures has announced an investment in Mozio. The start-up technology company connects customers and local companies to provide information about how to travel to and from the airport. It covers all kinds of transportation such as taxi, shuttle or bus, and allows passengers to book their ground transportation of choice.
JetBlue Technology Ventures, which launched earlier this year, aims to work with and develop start-up companies in the technology, travel and hospitality sectors. This is the lab's second investment, following an investment in FLYR.
Bonny Simi, President of JetBlue Technology Ventures, said: "We love to see technology like Mozio's, delivering a consumer centric solution for travellers who are often left to search vainly for 'last mile' travel options in unfamiliar settings. Mozio's technology helps take the guesswork out of that planning.
"While there are many on-demand car transportation options, Mozio's solution aggregates multiple forms of ground transportation, delivering precisely what travellers are looking for, informed options. We see great potential in Mozio's technology to move travel booking beyond flights, and are looking forward to being involved in further extending their platform.
David Litwak, CEO of Mozio, said: "JetBlue Technology Ventures will be a key partner for us as we make moves into developing more distribution partners.
"It can be hard for start-ups to break into the travel industry, but this vote of confidence by JetBlue Technology Ventures' backing shows Mozio to be a great option for airlines, online travel agencies and corporate travel firms looking for a reliable and holistic ground transportation partner."