As the appetite among travellers for a "do-it-yourself" approach to airport processing continues to increase, so does the investment being made by airlines and airports in making self-service readily available to those who wish to use it. Asia is certainly not an exception on this front, with self-service becoming increasingly prevalent in airport terminals across the continent.
Hong Kong Airlines, which introduced self-service bag drop at Hong Kong International Airport earlier this year, provides a good case in point. The carrier was recently recognised by IATA for its self-service efforts in the areas of check-in, bags ready-to-go, flight re-booking and document check, with a Green Certificate presented to the airline in August.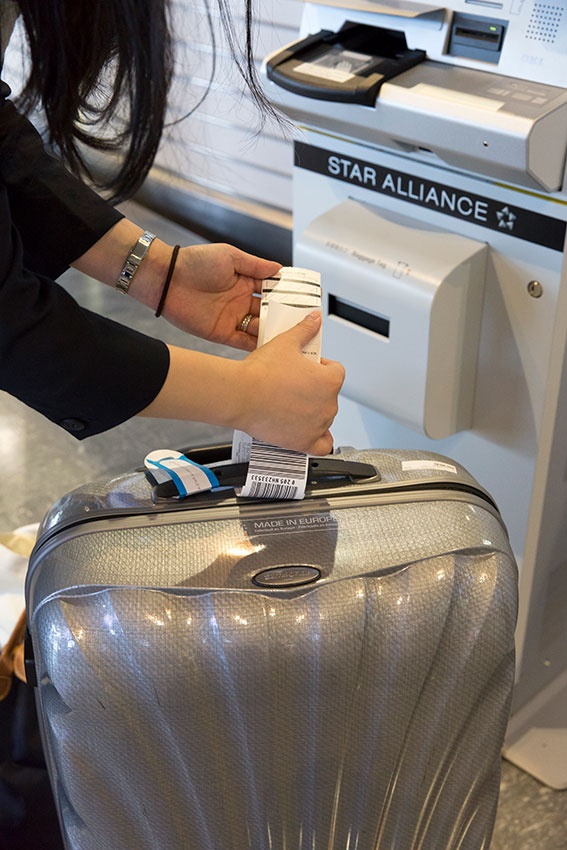 2,500km away, Malaysia Airlines has made self-tagging mandatory for economy class passengers flying from Kuala Lumpur International Airport. Economy passengers now have to print their own bag tags at a self-service kiosk before proceeding to a bag drop counter. While the carrier says the move is in line with its "strategy to leverage technology in order to simplify and reduce the time for check-in, giving customers more control over their travel experience", the move is also likely to bring about welcome cost savings.
Star Alliance rolls out common use self-service at Tokyo Narita
Elsewhere, at Tokyo Narita Airport, Star Alliance this summer unveiled its new automated check-in concept, which is inspired by the customer experience at Heathrow Airport's Terminal 2 and features 116 common-use self-service kiosks.
CEO of Star Alliance, Mark Schwab, said: "Our initiative in Narita is part of our global strategy of reducing operational complexities and striving for standardisation with the aim of providing customers with a better travel experience. Initial statistics show that the majority of travellers are already making use of the new self-service option."
FTE Asia EXPO 2016 attendees will be able to learn more about Star Alliance's plans, thanks to a keynote address by Jeffrey Goh, COO and incoming CEO, Star Alliance, in the Premium Conference.
Another airport investing heavily in satisfying the demand for self-service processing is Singapore's Changi Airport. Having already trialled self-service bag drop alongside the likes of Jetstar Asia, the new Terminal 4, which is due to open in 2017, will leverage self-service at various passenger touch points. Just last month, Changi Airport Group (CAG) announced that it had agreed a deal with ICM Airport Technics to bring the Hybrid Auto Bag Drop solution to Singapore.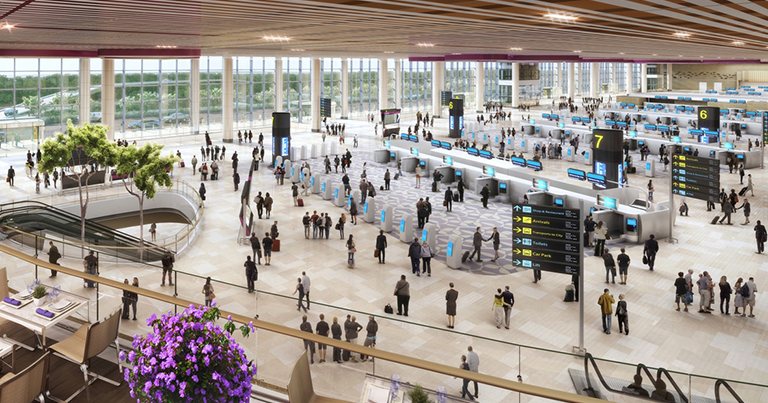 Commenting on the announcement, Ang Siew Min, Vice President of Airport Operations Management at CAG, said the adoption of self-service bag drop machines means "passengers can look forward to a faster and more convenient check-in experience".
Steve Lee, Changi Airport Group's Chief Information Officer, will reveal more about the airport's plans in the Premium Conference at FTE Asia EXPO 2016.
'Smart Airport' vision
To the far west of the continent, major plans are in place for the increased adoption of self-service. For instance, Hamad International Airport in Doha is working on its "smart airport" vision, which will see the widespread rollout of self-service processing across the Middle Eastern hub.
Qatar Airways' passengers flying from Doha can already make use of home-printed bag tags and the airport will soon introduce common use self-service check-in and bag drop services. The airport has also divulged that it is in dialogue with government authorities and other airport stakeholders to "co-create a vision for the next-generation single token based travel at the airport".
With these technologies continuing to gain traction among Asia's airlines and airports, and with travellers now more accustomed to interacting with technology at airport touch points, a self-service based passenger experience is becoming commonplace across Asia's airports. As technology plays a more important role, airlines and airports face the challenge of finding the perfect balance between technology and the human touch to ensure they satisfy the demands of every passenger type.