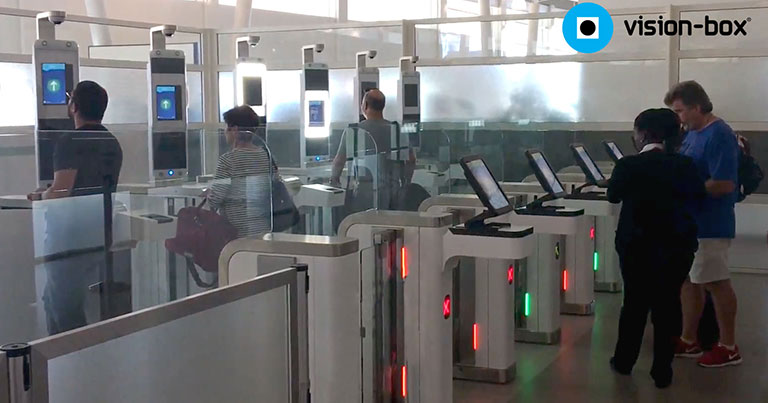 Princess Juliana International Airport, which serves the Caribbean island of Saint Martin, has become the latest airport to employ biometric-enabled e-gates to help expedite passenger flow.
The automated border control e-gates, supplied and installed by Vision-Box, have been installed following the recent introduction of security checkpoint e-gates.
Together, the e-gates, which make use of facial recognition technology, streamline the identification and validation process for departing passengers, when passing from landside to airside and when clearing immigration.
Vision-Box has revealed that in a third phase of the project, the "vb orchestra" suite will be installed to give the airport, Immigration and Border Protection Services, and the KPSM (the island's police force) a complete overview of passenger flow, infrastructure and the security network.
Chief of the National Police Force of Sint Maarten, Carl John, commented: "The main goal is to introduce an integrated passenger experience programme that seamlessly streamlines the identification, verification, validation and enrolment processes in such a way that it positively enhances passenger flow, while maintaining the highest level of security for travellers."