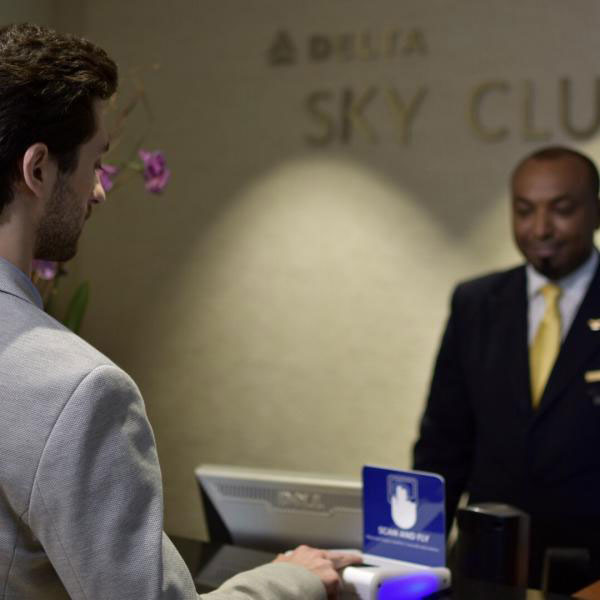 Delta Air Lines has revealed plans to trial fingerprint recognition technology at various stages of the airport journey.
During Phase 1 of the project, which is already under way, Delta SkyMiles Members enrolled in CLEAR and departing from Ronald Reagan Washington National Airport can use their fingerprints as proof of identity at the Delta Sky Club. This removes the need to present a boarding pass and identification document.
Phase 2 of the project will allow Delta SkyMiles Members to use their fingerprints as ID to check a bag, check-in at the Delta Sky Club and then board their flight.
The launch of this trial follows a recent announcement that biometric bag drop is being trialled by Delta at Minneapolis-St. Paul International Airport.
"We're rapidly moving toward a day when your fingerprint, iris or face will become the only ID you'll need for any number of transactions throughout a given day," said Gil West, Delta's COO. "We're excited Delta's partnership with CLEAR gives us an engine to pioneer this customer experience at the airport."
During the pilot, Delta customers with a SkyMiles number and who are also enrolled in CLEAR are eligible to make use of the biometric-enabled airport experience. CLEAR will capture and use both biometric and SkyMiles information to identify customers at bag drop, lounge entry and boarding.