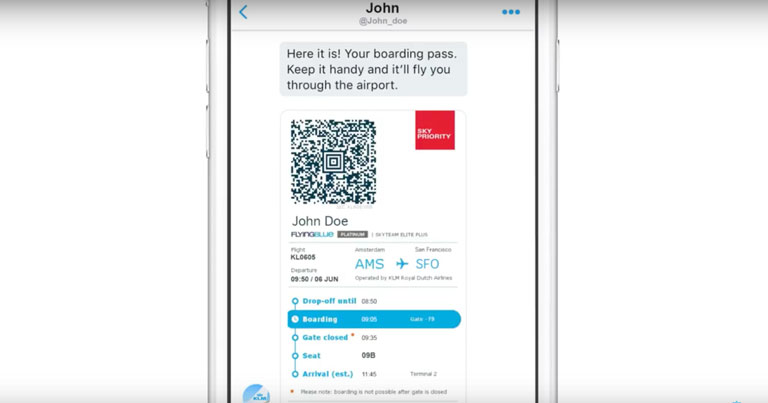 KLM Royal Dutch Airlines now offers passengers their booking confirmation, check-in notification, boarding pass and flight status updates in 10 languages on Twitter and WeChat. Travellers can also contact the carrier's social media service agents 24/7 via the two social media channels.
The service is available to all KLM customers who book tickets or check-in via KLM.com and opt-in to receive information via Twitter or WeChat.
Last year, KLM also made flight documents and information available on Facebook Messenger. Highlighting the popularity of this service, more than 1.4 million KLM customers have received their flight documents and updates via Messenger, 10% of all online KLM bookings are confirmed via this channel, and 15% of all online KLM boarding passes are sent via Messenger.
"After Messenger, offering KLM flight info on Twitter and WeChat is a perfect addition to KLM's social media strategy," said Pieter Elbers, KLM President & CEO.
"We believe that we should be where our customers are. KLM now takes her social media service to the next level, offering customers the choice of their own favourite channel. And by doing so, we continue to be an aviation pioneer."