As airports and airlines search for new ways to simplify the travel experience and optimise passenger and baggage processing, new technologies and trends are starting to re-shape the airport experience. This is certainly true in Asia, where biometrics technology, robotics and offsite processing are starting to grow in popularity.
Biometrics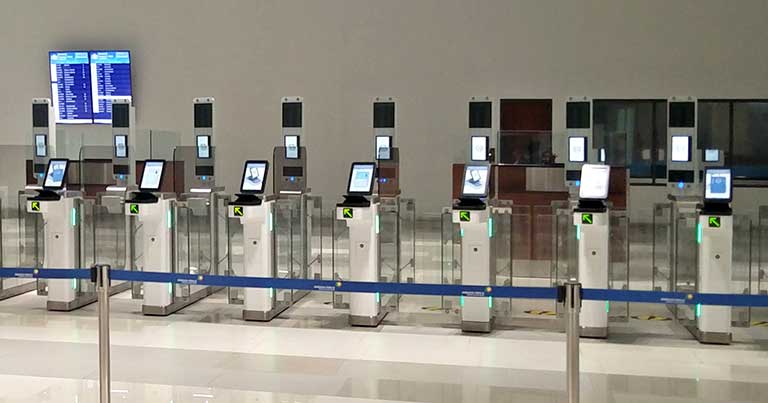 The move towards biometric-enabled passenger processing is gaining momentum around the world, including across Asia where a number of airlines and airports are actively exploring the potential of the technology.
In recent months, the Government of Dubai has outlined its plan to use biometric verification and blockchain technology to create a "gate-less border", while Emirates is also planning to use facial recognition technology to help create a more frictionless journey through the airport. Doha's Hamad International Airport also uses iris and fingerprint recognition technology to process Qatari nationals, and is planning to add more e-gates as part of a plan to drive uptake of self-service processing at the border.
This move towards biometrics is hardly exclusive to the Middle East. Changi Airport's new Terminal 4, which is scheduled to open on 31 October, will provide perhaps the best example of biometrics integration at all passenger touch points. The implementation of so-called "Fast and Seamless Travel (FAST)" across the terminal means that at all passenger touch-points – from check-in and bag drop to immigration and boarding – self-service and biometrics technology will help to provide passengers with a more seamless and intuitive experience. International airports in the likes of Hong Kong and Jakarta have also invested in biometric e-gates of late, further highlighting the trend.
While many projects focus on the use of biometrics at the immigration and border control checkpoint, as industry vendors work hard to prove the viability of single biometric tokens – which have the potential to eventually allow passengers to pass through all airport touch-points without showing a physical passport or boarding pass – it appears to be just the start of a much larger trend.
Offsite processing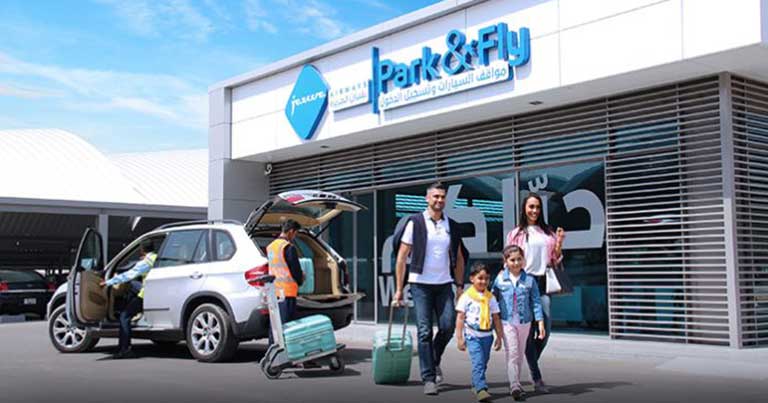 With passenger numbers increasing, the number of people (and bags) in the check-in hall has put pressure on airports in Asia to ensure that increasing traffic does not result in long queues and a negative passenger experience.
To help alleviate congestion in the check-in hall, Taiwan Taoyuan International Airport has this year introduced a downtown check-in service at Taipei Main Station, which provides a direct rail link to the airport. Passengers flying with four airlines – China Airlines, EVA Air, Mandarin Airlines and Uni Airways – can complete the check-in and bag drop process at the railway station before travelling to the airport.
Elsewhere, Air Arabia also continues to expand its City Check-in service, which is now available in Sharjah, Dubai and Ras Al Khaima. Hong Kong Airlines' passengers are among those that can make use of a similar service at Hong Kong and Kowloon railway stations.
One airline that has taken a slightly different approach is Jazeera Airways, which offers its Park & Fly check-in and bag drop service at a dedicated facility opposite the Amiri Terminal at Kuwait International Airport. Passengers can drive to the designated parking zone, check-in for their flight and drop their bags. A valet agent takes care of the passenger's car and a transfer shuttle takes them to the terminal, where they can skip the queues in the check-in hall.
Robotics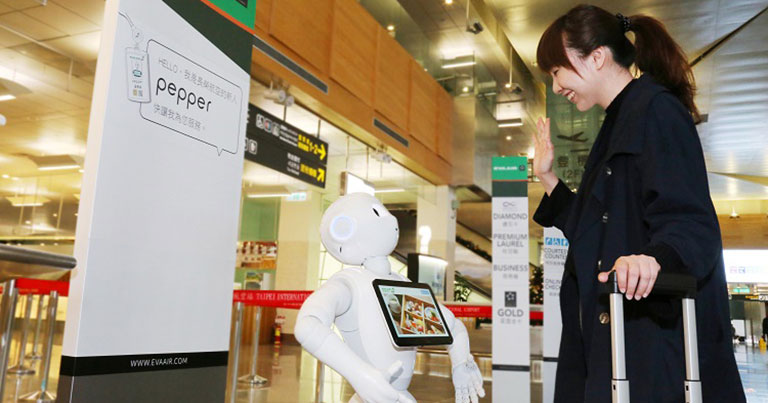 Robots may be far from ubiquitous today, but the number of airports and airlines investing in this space suggests that it will not be long before they become a common sight in airports across Asia.
Japan Airlines has already trialled Robot NAO in Haneda Airport, where the 58cm-tall humanoid helped answer passengers' questions. Also, Japan Airport Terminal Co., Ltd. has just launched its second Robot Experiment Project, which aims to find robots that can assist in the areas of airport security, transportation/logistics and translation.
Earlier in 2017, EVA Air introduced "Pepper" to Songshan and Taoyuan international airports, where the robot scans boarding passes to provide departure details, gives passengers weather updates for their destination, and informs them of duty free special offers and airline promotions.
Furthermore, passengers flying from Incheon Airport can expect to see more robots in the coming months. Working with LG, 14 multi-lingual robots will be deployed across the airport to provide passengers with information and directions to their departure gate.
Airlines and airports must act now or risk being left behind
With a raft of new technologies and trends set to redefine the airport experience across Asia, it is vital that airports and airlines take action now to ensure they are well placed to make the most of all of the opportunities presented by these developments.
At the free to attend Future Travel Experience Asia EXPO 2017, which will take place in Singapore on 7-8 November, attendees will be able to see the latest self-service, biometrics, baggage and digital products and services in the expo, and learn all about how new technology can help to improve the passenger experience and business performance in the free to attend Premium Conference. Visit the FTE Asia EXPO 2017 website to find out more and to register for your free pass.