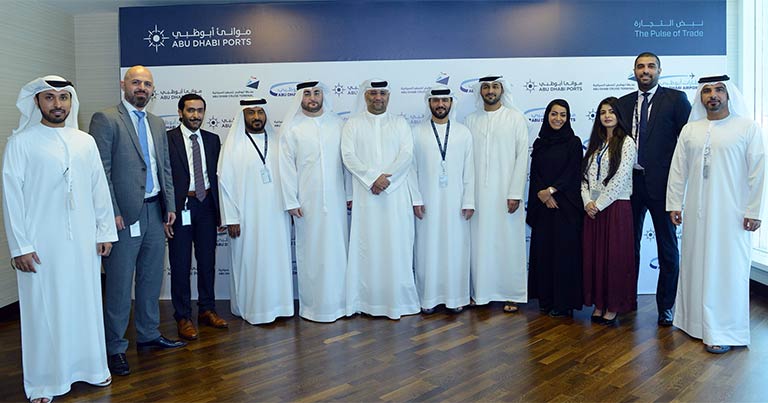 Abu Dhabi Ports and Abu Dhabi Airports have signed a Memorandum of Understanding (MOU) for the provision of airport check-in counters at Abu Dhabi Cruise Terminal.
Under the agreement, Abu Dhabi Airports and selected airline operators will introduce on-ground services, including check-in counters. Passengers arriving at Abu Dhabi Cruise Terminal will be able to utilise these to complete their airline check-in ahead of their arrival at Abu Dhabi International Airport.
Captain Mohamed Juma Al Shamisi, CEO of Abu Dhabi Ports, said: "Year on year, Abu Dhabi continues to welcome an increasing number of visitors looking for unique and unrivalled experiences. And after a record-breaking cruise season during 2016/2017, which saw a 48% increase in passengers arriving at our terminals in Zayed Port and Sir Bani Yas Cruise Beach, Abu Dhabi Ports is committed to continue supporting the growth of the maritime tourism sector by providing passengers with services that address all their needs.
"We are excited about this strategic partnership with Abu Dhabi Airports, which represents the government's commitment to enhancing the Emirate's appeal as a tourism hub, in line with the Abu Dhabi Vision 2030."
Abdul Majeed Al Khoori, Acting CEO, Abu Dhabi Airports, added: "As we embark on a new phase of our journey, soon operating one of the largest airport terminals worldwide from an increasingly vibrant city, it is crucial that we tie the knot with key partners within the transport and tourism industries to create a strong network of entities driving growth and success for this astounding destination of Abu Dhabi. We are proud to sign this MOU with Abu Dhabi Ports today, and look forward to increasing the scope of collaboration in the near future."
Back in December 2015, Etihad Airways introduced 15 check-in counters at Zayed Port. The new agreement between Abu Dhabi Ports and Abu Dhabi Airports will mean more airlines are able to offer an offsite check-in service.