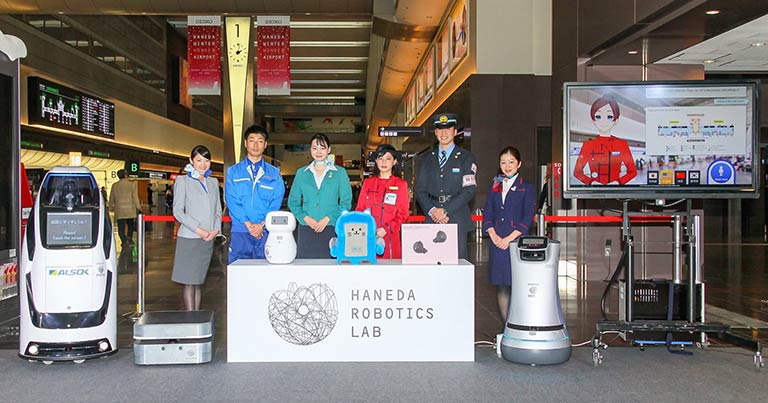 Japan Airport Terminal Co. has unveiled seven robots, which will be trialled at Haneda Airport to help simplify the airport experience, particularly for foreign passengers.
The line-up of robots can perform a variety of tasks, ranging from helping to transport luggage to providing assistance with language translation.
"Cinnamon", for instance, can converse with passengers through its built-in artificial intelligence system and provide directions to various points within the terminal.
The seven robots will be trialled in the airport environment from 9 January 2018. The robots cover three categories: security, translation and logistics/baggage transportation.
The trials follow the recent launch of the 2017 Robot Experiment Project led by Haneda Robotics Lab, which is a central element of Japan Airport Terminal Co.'s efforts to accelerate the introduction of robots to Haneda Airport.
With Japan facing a labour shortage due to an ageing population, the country is investing in robotics to provide assistance. The airport operator has said that it hopes to have robots in place across Haneda Airport by 2020, when an influx of visitors is expected for the Tokyo Olympics.