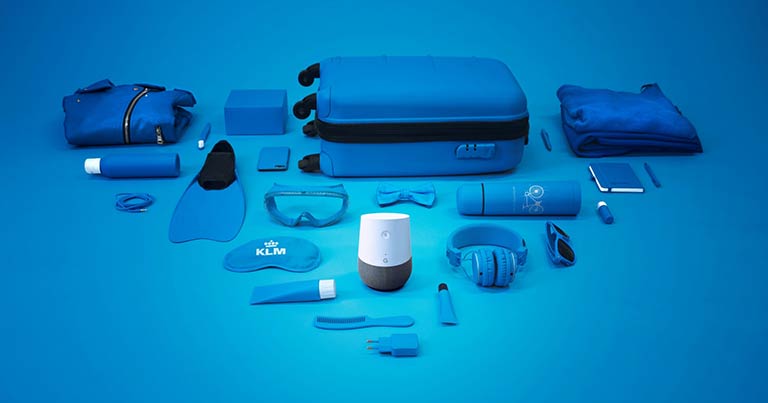 KLM has launched a smart, interactive voice-driven pack assistant on Google Home and for devices that support Google Assistant.
Making use of the the artificial intelligence-powered BB bot, users can ask for recommendations for what they need to pack and they will receive answers based on their destination, the duration of their trip and the local weather forecast.
Soon, passengers will be able to send a reminder list via Google Home to their preferred social media channel.
Pieter Groeneveld, Senior Vice President Digital at Air France-KLM, said: "KLM is well known for its personal approach. KLM's new service on Google Home with BB is the next step in its innovative digital strategy and the first step on voice, offering personalised service through Google Home with the help of artificial intelligence. KLM's interactive pack assistant shows the added value offered by KLM throughout the entire customer journey."
BB – or BlueBot – is self-learning and the more it is used, the smarter and more personalised it becomes. BB is also available on the Facebook Messenger platform and KLM plans to make BB available through more channels in the coming months.