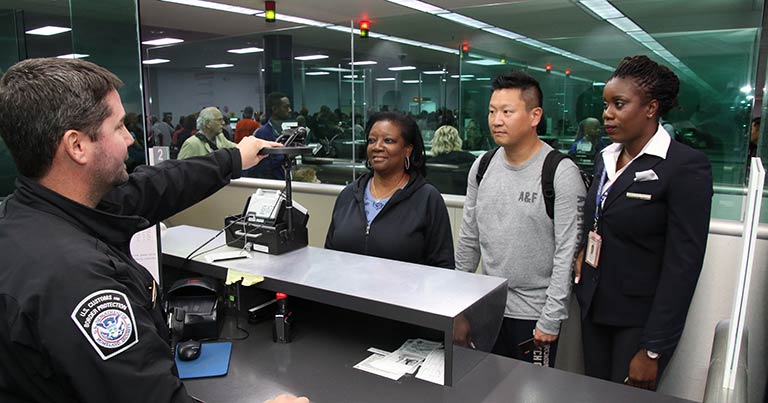 U.S. Customs and Border Protection (CBP) is piloting its biometric entry programme at Aruba's Queen Beatrix International Airport.
The pilot involves the use of facial recognition technology to verify the identities of travellers re-entering the United States from Aruba. It will be tested on a daily Delta flight to John F. Kennedy International Airport.
Aruba Airport becomes the first airport outside of the United States to host a trial of CBP's facial recognition technology. The airport has a strong track record when it comes to trialling biometrics, having been heavily involved in the "Happy Flow" project, which launched in 2015.
"We are very pleased that U.S. CBP has chosen to pilot this technology at Aruba Airport," said Aruba Airport Authority CEO James Fazio. "We have been implementing this technology over the past several years at several of the airport's border control points, and this pilot will be instrumental in taking our airport to the next levels of security and passenger service, and put us on a path to becoming one of the best-in class preclearance airports.
He added: "Our past experiences with biometrics have been very successful and we are looking forward to working in collaboration with U.S. CBP on their pilot project, and we fully expect they will be successful in a full implementation of this technology."