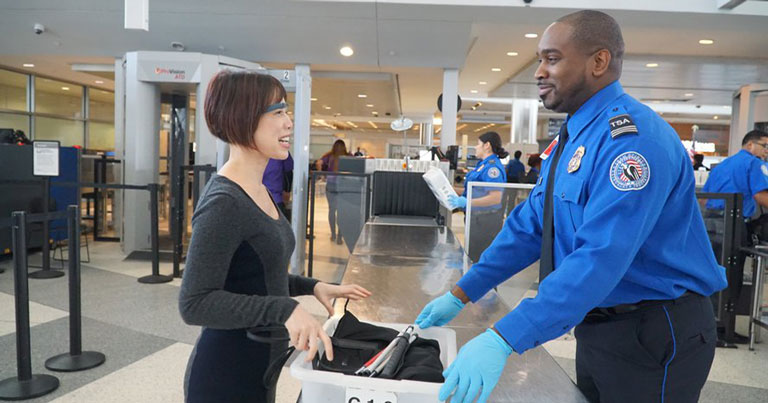 Houston Airports has partnered with technology company Aira to provide a more accessible passenger experience for blind and low vision travellers. The subscription-based smart glasses will now be available at George Bush Intercontinental Airport and William P. Hobby Airport.
The Aira app and smart glasses connect travellers to specially trained agents at a remote location, who sees a real-time livestream of the user's surroundings from the camera on the glasses or smartphone.
The agent narrates what is in the user's field of vision, assisting them with navigating the terminal, locating and identifying luggage, reading flight boards, dining and shopping, and arranging ground transportation. Houston Airport System (HAS) has agreed to cover the cost of minutes used by Aira subscribers within the airport terminals through to the end of 2018.
"The Houston Airport System is constantly assessing how it can better enhance the airport experience. We work with our federal partners including the FAA – constantly reviewing and adapting the airport to exceed ADA standards," said HAS Chief Operating Officer Jesus Saenz.
"This partnership with Aira is one way of enhancing accessibility to a segment of the population that experiences blindness and low vision, and is another example of our efforts to go beyond the standard and truly make travel a great experience for everyone who comes through our airports."
Suman Kanuganti, CEO of Aira, added: "Aira's mission is to make information instantly accessible, anytime, anywhere. With more than 50 million passengers coming through Houston Airports each year, this partnership will allow Aira's technology to reach a huge number of people, enhancing the airport experience for travellers who are blind and low vision. We hope every airport in the nation will follow Houston's lead and join the Aira airport network."
Memphis and Minneapolis-Saint Paul international airports are also part of the Aira network.