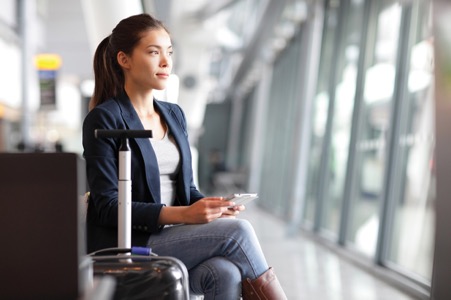 Aeromexico has added a baggage tracking service to its chatbot. Using artificial intelligence (AI), Aeromexico will now be able to efficiently serve its customers via its chatbot, Aerobot, to respond to queries about the location of their baggage.
Customers can use Aerobot on WhatsApp or Facebook Messenger. Currently, the chatbot handles more than 90% of the customer queries that come through those platforms.
Aerobot will now be able to help Aeromexico's passengers locate their luggage via SITA WorldTracer, a baggage tracing and matching system. The passenger will simply have to enter some baggage information and Aerobot will connect them to the latest status of their missing bag on WorldTracer, without the need for agent intervention.
Edouard Piquet, Senior Vice President Customer Experience, Aeromexico, said: "At Aeromexico we strive to serve our customers in the way that is most comfortable and practical for them. Integrating SITA's service will help us increase our efforts and will lead us to the right path in order to respond efficiently to passengers and get them reunited with their bags as quickly as possible. Thanks to this technology we will be the first airline in the world to offer misplaced baggage assistance via WhatsApp. Clients can check the status of their luggage in real time through Aerobot, which is a result of our continuous commitment to offer the best to our clients."
Uriel Torres, SITA Director General, Mexico and Central America, added: "Aeromexico is the first airline to harness artificial intelligence to improve its baggage services by delivering the SITA WorldTracer services via its customer chatbot. Using our WorldTracer API the service integrates quickly and easily providing the chatbot with the latest data available. We expect that this will be the first of many international airlines using our baggage service technology with artificial intelligence for a better passenger experience."