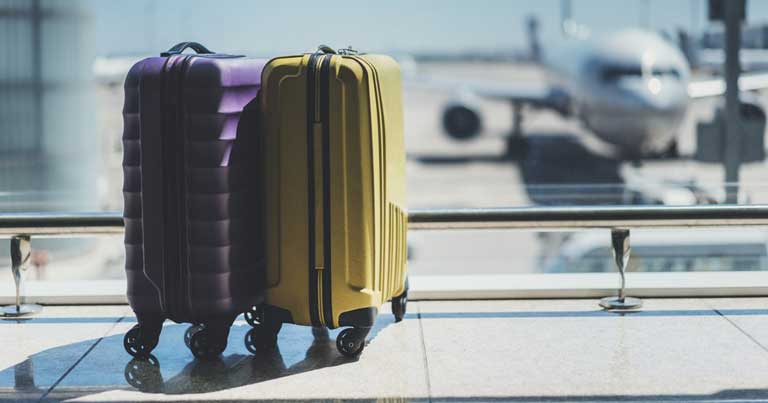 Airlines across the world earned approximately $28.1 billion (€25.2 billion) in revenue from baggage fees in 2018, according to a report by IdeaWorksCompany and CarTrawler. This marks an estimated increase of 110% from 2014.
The study estimated ancillary revenue at $92.9 billion (€83.5 billion) for 2018, based on 175 airlines worldwide. Moreover, the CarTrawler Global Estimate of Baggage Fee Revenue report has identified that baggage fees accounted for 3.2% of global airline revenue.
While it comes as no surprise that stringent baggage fee policies are hallmarks of top revenue-performing low-cost carriers, the more surprising development within the last two years is the implementation of bag fees by some of the world's leading global network airlines.
Aileen McCormack, Chief Commercial Officer, CarTrawler, said: "The value of airlines' à la carte revenue, or optional extras that customers can add to their basic airline fares, has risen dramatically in recent years, growing by 128% between 2014 and 2018. So, it is no surprise that baggage fee revenue has grown by a similarly huge margin, in terms of both monetary value and as a percentage of overall global airline revenue. This overall trend reflects traditional airlines' strategy of embracing à la carte revenue alongside low-cost providers, offering customers the best-value solutions in a transformed marketplace."
Looking at the world's top 20 legacy carriers, the study reveals that today only half of these airlines rely upon the traditional method of including checked baggage as a feature for all fares. The other half have implemented bag fees on a portion or the entirety of their route network.
Airlines in Europe and North America rely largely on bag fees, due to the presence of a very significant low-cost carrier industry. Elsewhere in the world, however, traditional airlines include baggage benefits for all fares and have not yet adopted basic economy fare strategies.
In some instances, consumers can seek to avoid bag fees by applying for an airline co-branded credit card. In the US and Canada these cards usually waive the fee for the first checked bag. Loyalty members with elite status on US and Canada-based airlines receive free checked bag benefits, but airlines outside the US and Canada don't always include this benefit.
According to the report, British Airways is unique for its decision to offer basic economy fares throughout most of its global route network. The airline appears to be strategic in "where and when" its basic economy fares are offered. In a sampling of London-Asia and London-South America routes, British Airways' basic economy fares often offered roundtrip prices below many of their nonstop competitors (even after adding the £60 bag fee British Airways charges for a long-haul flight). This indicates the basic economy fare can represent true savings when compared to fares which include checked baggage.
Another instance is Southwest Airlines, which compared to other US carriers, promises the benefit of two checked bags for every traveller through its advertising of "bags fly free".
According to the carrier, this distinction contributes to Southwest's admirable financial success. However, the rest of the airline industry is unlikely to follow this example of product bundling.
The research concludes that bit by bit, traditional airlines in Africa, Asia and Latin America are expected to test the basic economy method as they work to overcome the challenges of a slowing global economy and the ever-present threat of low-cost airlines.