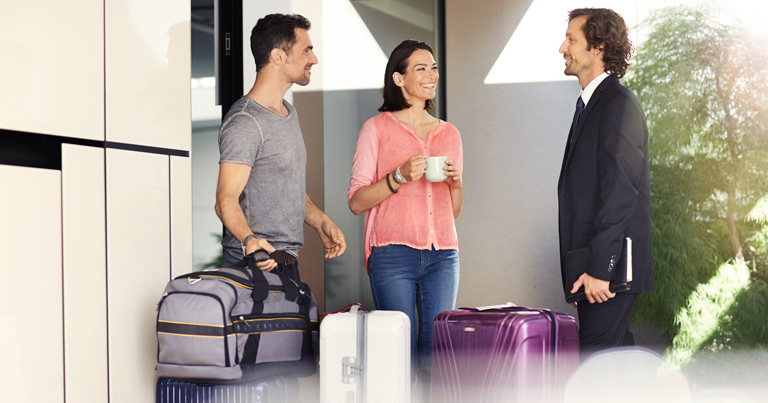 Lufthansa's passengers departing from Madrid Airport can now have their baggage picked up and checked-in from their location of choice. Lufthansa has introduced the new check-in option so that passengers no longer have to transport their baggage to the airport or drop it off at the check-in counter. The initiative is in partnership with BoB (Bag on Board), which specialises in transporting baggage for airline passengers.
"We are truly pleased that Lufthansa has chosen such an important market like Madrid to start this service," said Julia Hillenbrand, Senior Director Sales Spain and Portugal, Lufthansa Group. "We want to continue putting the needs of our customers first, and are happy to provide them with additional choices like baggage collection at their location of choice so that their travel experience is even more convenient and comfortable."
Lufthansa customers can book the service online by choosing the pickup location within the wide operational area of BoB in Madrid and surrounding areas, and selecting a time slot in which the baggage can be collected. The starting prices are €15 for the first bag and €5 for each additional bag.
Upon pick up, the baggage is sealed and secured in front of the passenger and they will receive status updates regarding their baggage check-in via SMS or email. The pick-up service is available daily from 8:00 to 20:00 and can be booked up to four hours before departure.