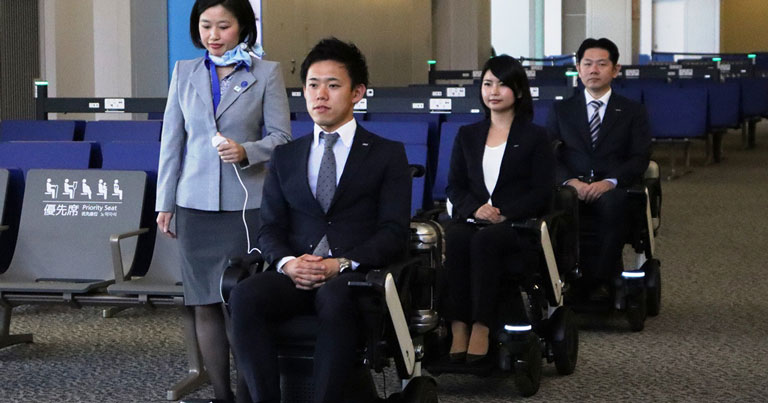 Following a series of successful tests, All Nippon Airways (ANA) is now extending the self-driving wheelchair trials, which it launched earlier this year at Tokyo Narita International Airport.
ANA plans to conduct the test until 28 November, with the aim to fully implement these models at Narita Airport after 2020.
"ANA has always prioritised making our services accessible, and we strive to set the standard for both technological innovation and accessibility so these tests will go a long way towards making sure that the full benefits of Narita Airport are open to all passengers," said Juichi Hirasawa, Senior Vice President of ANA.
"The self-driving wheelchairs integrate the latest smart technology to help those that are unfamiliar with Narita Airport reach their gates on time. ANA aims to simplify all aspects of the travel experience and these self-driving wheelchairs will help take some of the stress out of making connections at the airport."
With large distances between gates separating some connecting flights, ANA employs approximately 300 wheelchairs per day to help passengers who need assistance reach their gates quickly and conveniently.
The self-driving electric wheelchairs being tested are capable of independently detecting and avoiding people and obstacles on the way to their destinations. The wheelchairs function by following a predetermined leader to a common destination, and ANA staff will be on hand to serve as guides. The smart elements and adaptability make the wheelchairs a perfect fit for the innovative and technologically advanced Narita Airport.