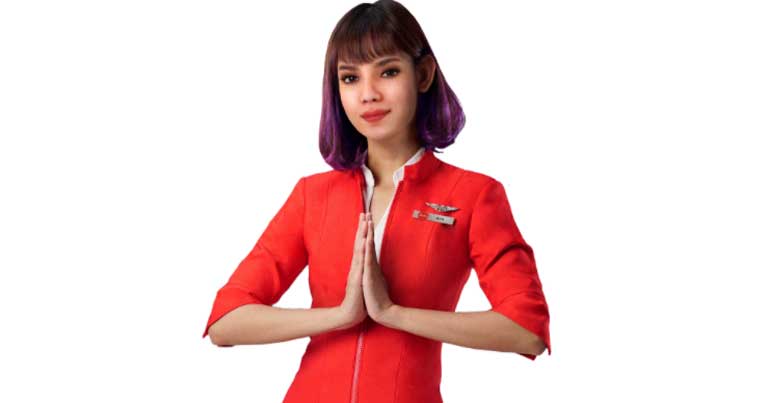 AirAsia has launched its virtual chatbot, AVA (AirAsia Virtual Allstar), on the popular messaging application WhatsApp.
Chief Customer Happiness Officer Adam Geneave said the move couldn't be more timely with record numbers of guests seeking support as a result of COVID-19.
"At AirAsia, we're guest obsessed. We're also a progressive, digitally-led company and our Virtual Allstar AVA offers a high standard of customer service via artificial intelligence," says Geneave. "AVA already handles millions of cases annually across other platforms such as Facebook, our app and airasia.com so it makes absolute sense to make her available on WhatsApp where there are more than two billion users worldwide.
He continued: "This year has been challenging for the entire aviation industry and it's more important than ever that our guests feel supported and heard and can reach us via their preferred mode of communication.
"As with any new technology, we continue to learn and adapt and AVA is only getting better and better over time. Currently more than 80 percent of customer cases can successfully be managed by AVA, and the rest is transferred to a Live Agent who assists directly."
Passengers can chat with AVA directly on WhatsApp or by visiting AirAsia's website. The service is available 24/7 and guests have to type in 'hi' to initiative the conversation.
AVA is AirAsia's Virtual Allstar, a bot which is able to answer queries from customers instantly in eleven languages – English, Bahasa Malaysia, Thai, Bahasa Indonesia, Vietnamese, Korean, Tagalog, Hindi, Japanese, Simplified Chinese and Traditional Chinese.
Last year, AirAsia was awarded the FTE Asia 2019 Silver Award for Best Passenger Experience Initiative for its AVA application.
The circumstances surrounding COVID-19 are continuously evolving. Our friends at APEX have a dedicated COVID-19 page, which they'll be updating regularly to help keep you up-to-date on how the novel coronavirus is impacting the aviation industry. Visit the page for the very latest news >>