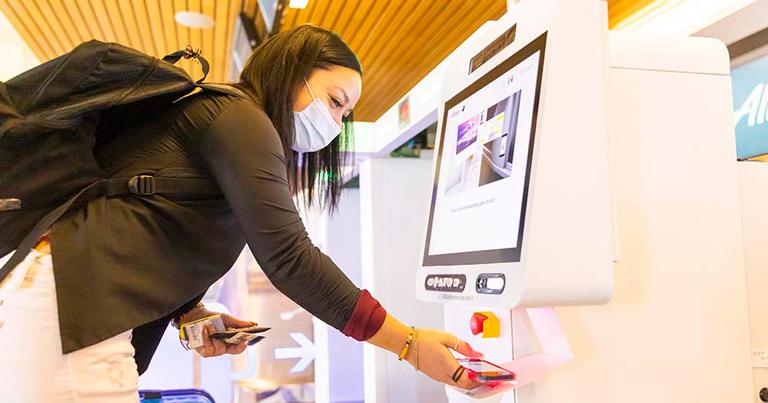 Alaska Airlines has announced that it is launching a new tech incubator in Silicon Valley to test out new technology to advance the way people travel.
The airline has stated that it plans to "modernise travel from reimagining the lobby to testing innovative technology that streamlines the airport experience to boarding your flight with biometrics."
"As we grow our airline and fly more people to more places, we are looking for unique ways to create a seamless travel experience for our guests," said Charu Jain, SVP of Merchandising & Innovation. "We're using tech to also empower and equip our employees with the latest tools to offer the most caring service for our guests. California is the epicentre of tech and the perfect place to test out these innovations."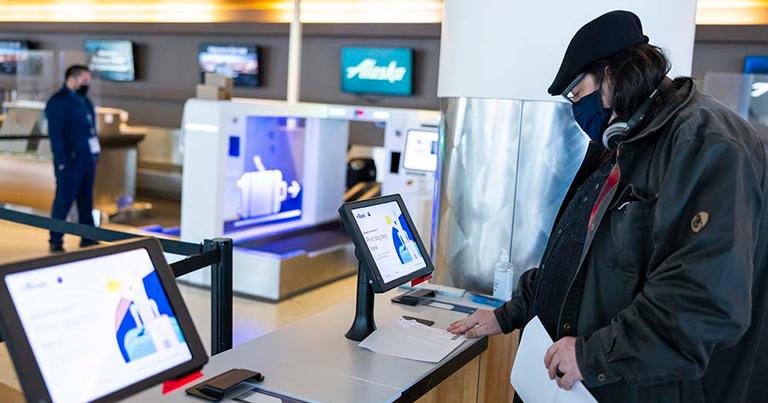 As part of the incubator, the airline is currently testing out new technology at San José Mineta International Airport (SJC), including a new check-in and self-bag drop system that will streamline the check-in process.
At SJC, Alaska is introducing tabletops equipped with Apple iPad Pro which can be used to scan boarding passes, print bag tags, and tag bags. To use the iPads, passengers need to scan their boarding pass received upon check-in, then print their bag tag, and then once their bag has been tagged they can head to Alaska's new self-bag drop station to drop them off.
The new enhancement is expected to cut down the average time of 8.5 minutes spent in the lobby by half and give customers more opportunities to bypass congested areas.
Alaska is also enabling passengers to check in for their flight using the airline's mobile app or website, where they can also pay for any checked luggage and pre-order meal for their flight.
Customer service agents are also equipped with iPad Mini to be able to immediately take care of customers at any Alaska touchpoint.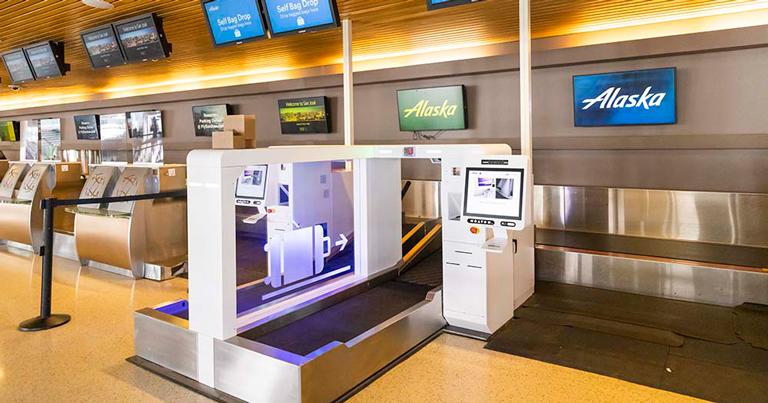 "Alaska was the first airline to implement self-serve airport kiosks in 2007 – and we hope to be the first to remove them," said Jain. "Simply because we're our best when we can meet guests where they're at and be able to take care of them the second they enter our space."
The airline is also using biometrics technology to speed up the boarding process for international flights from SJC.
"Boarding with biometric technology uses facial recognition to verify identity and shorten security procedures for those passengers who opt into the programs," said Jain. "For guests who are concerned about security, we do not retain any imagery and offer our guests the opt-in option to use biometrics. While it will never be mandatory, we believe it is the future of travel."
Sam Frost, Lead Customer Service Agent at SJC added: "I am excited to shape the future of the industry with our new tech. It will ultimately make our guests feel more in control of their journey and align our guest experience with the retail spaces of leaders in the tech industry like Apple and Microsoft."
"Alaska Airlines' use of emerging technology to enhance and streamline the passenger experience at San José Mineta International will provide more seamless transit of flyers coming to SJC—and create a more welcoming gateway to San José," said San Jose Mayor Sam Liccardo.