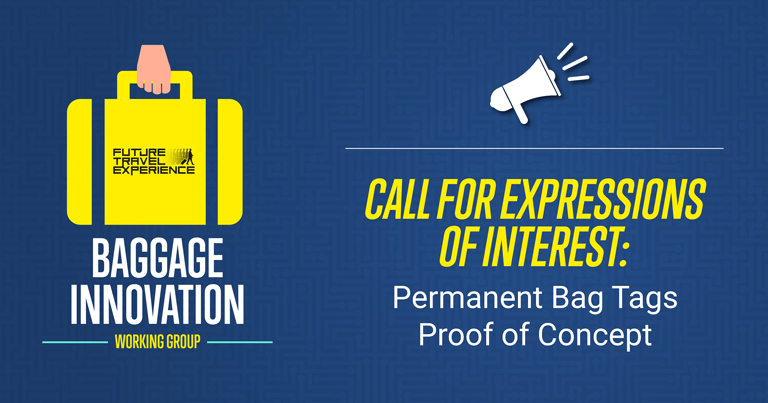 The FTE Baggage Innovation Working Group (BIWG) has launched a call for expressions of interest for its new proof of concept (POC) initiative, which focuses on permanent bag tags. The new POC is part of a series of trials undertaken by the BIWG to reduce costs, improve the passenger experience, and test innovations.
The new POC aims to trial permanent bag tags in a real airport environment that has various types of bag tag readers, ranging from traditional laser bar code readers, newer optical character recognition camera-based readers and the latest in remote video encoding.
In addition, the BIWG plans to perform a test of readability rates between the new permanent bag tags and the traditional paper tags for transfer bags, which tend to be lower due to the bag transitioning to its second or third flight.
Darin Juby, Director Baggage Services, Greater Toronto Airports Authority, and Head of Baggage Transformation, Future Travel Experience, commented: "We welcome all members to test their tags at Toronto Pearson Airport and also would love to have member airports join in the testing, in particular those with RFID capability."
Participating companies involved in the new POC so far include Avinor, Air Canada, Toronto Pearson International Airport, Southwest Airlines, BAGTAG, Materna, Cognex and Shabstec. Interested parties can get involved by contacting the FTE BIWG team here.
The new proof of concept follows successful trials of baggage reclaim optimisation recently completed at Toronto Pearson International Airport.
The FTE Baggage Innovation Working Group (BIWG) is the industry forum where the future of baggage handling will be defined. Its fast-growing member list brings together the most innovative and progressive baggage supply chain companies, airlines, and airports, providing a unique platform for cooperation and industry advancement.
Interested in getting involved? Contact the FTE BIWG team today >>