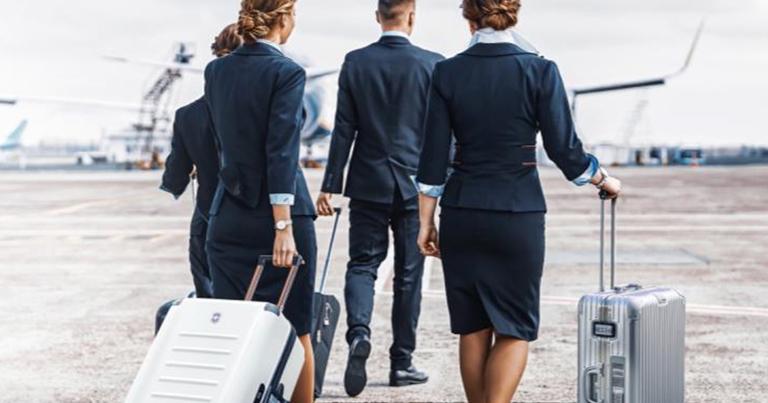 Icelandair has announced the launch of the Crew Solution from BAGTAG, which is a Strategic Partner of the FTE Baggage Innovation Working Group and is also exhibiting at FTE Global (Los Angeles, 19-21 September 2023). After a successful Proof of Concept (PoC), it is introducing the innovation in September, making Icelandair the first airline to introduce the baggage check-in technology specifically designed for crew members. The solution is designed to bring enhanced efficiency and convenience to the airline's operations.
By replacing traditional paper tags with electronic bag tags, Icelandair is enabling its crew members to streamline check-in procedures, eliminate paper waste and optimise the overall crew travel experience.
"We are always looking for ways to improve efficiency within our operations," said Haukur Reynisson, Vice President of Flight Operations, Icelandair. "This simple, smart and environmentally-friendly solution will both streamline our processes and support our mission of offering smooth and enjoyable journeys – not only for our customers but also for our crew."
The solution leverages backwards compatible plug-and-play technology to simplify processes, reduce errors, and enhance baggage handling efficiency. Crew members can wirelessly transfer baggage information directly to the electronic tags via a secure connection using the Icelandair crew application.
The required DCS connection to retrieve the baggage information was set up with BAGTAG partner Amadeus. As an Amadeus Altéa airline, Icelandair connected to the BAGTAG platform in a matter of weeks, enabling quick initiation of the PoC and integration of the solution.
The electronic tags prominently display all relevant baggage information, including crew details, flight information, and bag identification, ensuring a seamless and streamlined experience for the airline's crew.
"We are thrilled to partner with Icelandair in launching the BAGTAG Crew Solution," said Jasper Quak, Managing Director, BAGTAG. "Through this partnership, we will demonstrate the added value our crew solution can bring to the crew baggage handling process. We look forward to building on the success of our joint PoC and the potential it delivers for further advancements."