One-to-One Meetings
Connecting vendors with airline and airport executives to transform tomorrow's end-to-end passenger journey across Asia-Pacific
The personalised One-to-One Meeting System (available to Premium Pass holders only) will be at the epicentre of the FTE-APEX Asia EXPO show.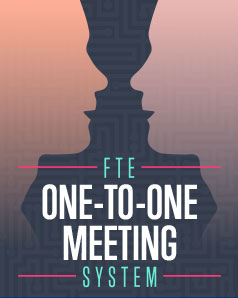 At a large trade show attracting 2,000+ visitors with busy schedules, it is vital that connections can be made based on more than chance. The One-to-One Meeting System enables visitors to meet and build partnerships with the most relevant, valuable contacts also in attendance. New partnerships, business deals, job roles or simply an independent opinion on a challenging issue – who knows what opportunities a short meeting with the right person could present.
Airlines, airports and all other attendees who have registered for a Premium Pass will be able to use this online system ahead of the show to connect with the companies and individuals that can help them redefine their passenger experience and business performance strategies.
The web-based meeting system enables attendees to schedule meetings with other visitors who share similar professional interests before even arriving in Singapore. Attendees will be able to request and schedule multiple 10-minute meetings, which can be used to establish if they would like to take the conversation further.
Only exhibitors, sponsors, airports, airlines and other Premium Pass holders will have access to this online meetings tool.
Vital Event Information
FTE-APEX Asia EXPO 2019 is Asia's biggest free to attend passenger experience and business performance expo. It provides an unrivalled platform for the industry's most innovative solution and service providers from across Asia-Pacific and further afield to showcase their latest products and concepts designed to help airlines and airports improve end-to-end customer experiences, reduce costs, increase revenues and enhance operational efficiency.

Event

FTE-APEX Asia EXPO 2019

Date

- November 2019

Location

Marina Bay Sands Expo and Convention Centre

,

Singapore