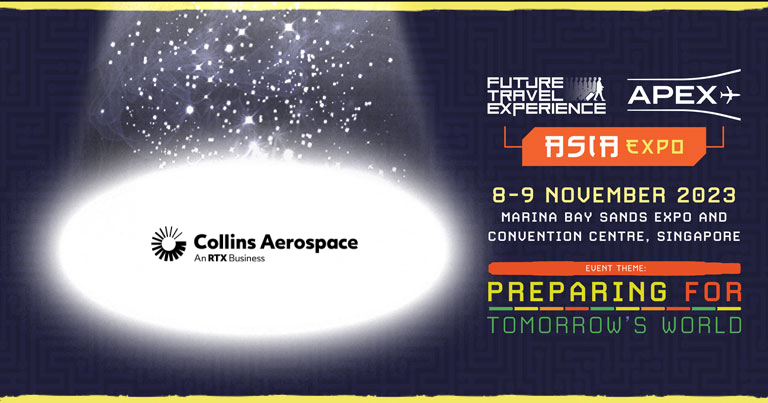 Collins Aerospace, an RTX business, is a leader in technologically advanced and intelligent solutions for the global aerospace and defense industry.
Collins Aerospace has the capabilities, comprehensive portfolio and expertise to solve customers' toughest challenges and to meet the demands of a rapidly evolving global market. Our customers include original equipment manufacturers, engine manufacturers, airlines, airports and business aircraft owners and operators, along with defense ministries, government agencies and contractors.
What makes your products / services stand out?
---
Collins Aerospace is focused on enabling a fully connected, digital aviation ecosystem that creates value for our customers. This value includes everything from improving the passenger's experience, to enhancing operational efficiency for our airline customers, to enabling a seamless flow through the airspace. Collins is well-positioned to deliver this value based on the depth and breadth of our company's capabilities: avionics and sensors, air to ground and ground network connectivity, cabin interiors and other aircraft components, as well as applications and analytics. We can address the entire end-to-end journey. This is just one example of the power Collins can deliver for our customers.
What brings you to the EXPO this year?
---
Collins Aerospace serves a large number of airports and airlines in Asia with regional offices located in Singapore. The EXPO will provide a unique opportunity to meet with valued customers and discuss their progress over the last year, as well as their emerging challenges. Through close collaboration and the innovative solutions on display at our stand, Collins Aerospace is ready to help meet those challenges head on.
Collins will demonstrate AirPlan, a resource management system that uses real-time data to intelligently assign airport resources to improve aircraft turnarounds and the passenger experience. Integrated data from FlightAware enhances the solution further, providing real-time aircraft data and predictive analytics that result in more accurate arrival and departure time predictions. This combined solution provides enhanced planning information and a single source of truth for operational data. Also on display will be Collins Aerospace's end-to-end passenger solutions, providing biometrically enabled self service solutions for the entire airport journey.
Why should visitors come to your stand and what can they expect to see?
---
Visitors to the Collins Aerospace stand can expect to discover end-to-end solutions that help optimize airport operations, drive efficiencies, reduce costs, and improve the passenger journey. But they can also expect to learn more about how Collins is harnessing the data from these solutions to give airports, airlines and other stakeholders the power to predict, analyze, and optimize.
The airport of the future will be an even more data-rich environment, with each collection point representing countless new insights and value potential.
This new era of data management brings major opportunities for the industry and the breadth of connected aviation solutions provided by Collins Aerospace will help deliver that added value to the industry.