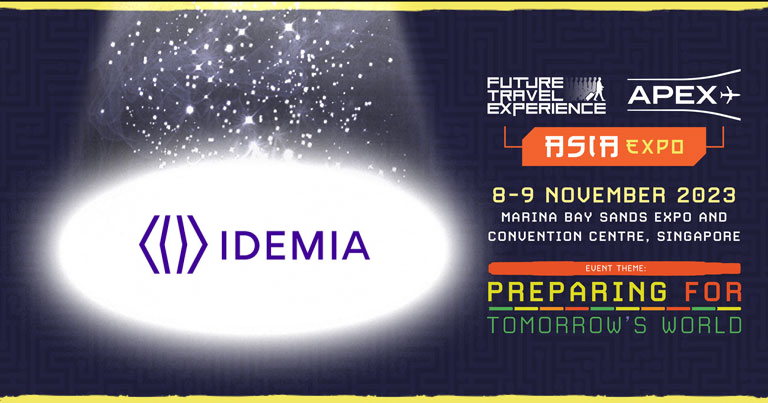 IDEMIA has been serving the travel industry for over 60 years. This experience and know-how makes us believe that we can support the digital transformation of the traveler's journey, while making it safer for all.
Key technologies are crucial to securely verify the identity of travelers, increase efficiency, and speed up passenger journey at the different touchpoints, including the effective management of luggage.
What makes your products / services stand out?
---
IDEMIA collaborates with the world's leading airports and airlines, providing them with compact biometric solutions to facilitate their day-to-day activities, bringing more security and peace of mind. We supply biometric systems to law enforcement agencies around the world. Our products and solutions are developed in accordance with the Privacy by Design and by Default principles. We are strongly committed to helping protect and secure citizens' privacy, with the highest possible level of data protection for identity verification and authentication technologies. Our aim is to keep the world as safe and secure as possible, which is why we are dedicated to providing the most advanced tools and guidance available on the market.
What brings you to the EXPO this year?
---
We would like to focus on APAC as a growth market. We are looking forward to sharing our ideas and innovations at the Future Travel Experience APEX, and taking this opportunity to network with industry customers and partners.
Why should visitors come to your stand and what can they expect to see?
---
Visitors to the stand can expect to see:
1) IDEMIA's remote ID registration systems that start the passenger journey at the comfort of their homes. They can complete the biometric check-in securely on their smartphone. Travelers scan their passport or share their Digital Travel Credential and take a live selfie, creating a reliable digital traveler identity.
2) IDEMIA's contactless biometric technologies play a key role in addressing concerns about hygiene and regaining travelers' trust. Far from being just touchless technologies, these contactless devices identify travelers on the move, enabling greater throughput and a better user experience, while respecting the traveler's privacy.
3) IDEMIA's Augmented Luggage Identification eXperience (ALIX™) solution. This breakthrough innovation will help operators to identify bags that have lost their physical tags, using image recognition. ALIX™ has been developed in partnership with Air France and is currently being used at the airline's global hub at Paris Charles de Gaulle airport.